Syria
Top general calls for Syrian nation's vigilance against foreign plot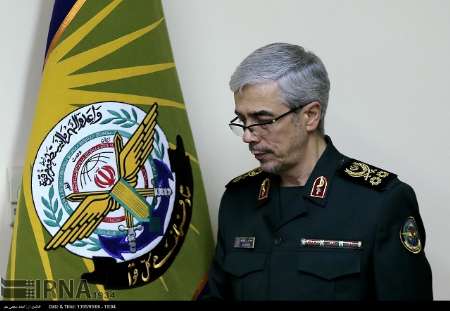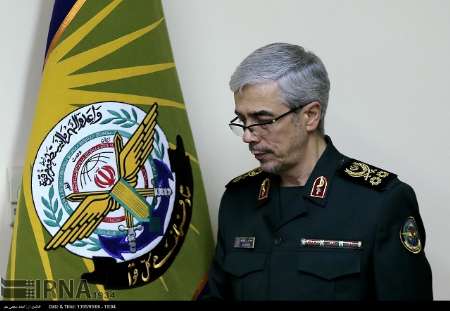 Chief of Staff of the Armed Forces Major General Mohammad Baqeri in a meeting with his Syrian counterpart Lieutenant General Ali Ayyoub in Tehran on Monday called on people of Syria to foil foreign plots through their vigilance and watchfulness.
"The Syrian people should watch out for foreign threats aimed at creating rift in the country by maintaining unity, national solidarity and Syrian-Syrian talks," Major General Baqeri said.
Major General Baqeri said the Syrian Army and nation have put up brave resistance in the face of crimes by Takfiri terrorists and regional aggression and intervention.
He commended the recent major achievements by the Syrian Army and nation in fully liberating the city of Aleppo from the control of terrorists and releasing the people in the Shiite-populated villages of Fua'a and Kafraya from the captivity of terrorists.
Major General Baqeri also denounced the recent airstrikes against Syria by the US and the Zionist regime, and said, 'Through maintaining their unity and national solidarity as well as holding Syrian-Syrian talks, the Syrian people must be prudently vigilant about foreign plots aimed at creating rifts in this country."
Generl Ayoub, for his part, underlined that Iran's military advisory support for his country had played a decisive role in the continuation of the resistance of the syrian people and their victories against terrorists.
'The independent countries across the world hail the Islamic Republic's wise policies on supporting peace and stability in the region and the Muslim world and respecting the sovereignty and unity of regional states,' the top Syrian General added.
General Ayoub, heading a high-ranking military delegation, arrived in Tehran on Monday to hold talks with senior Iranian military officials on ways to consolidate relations between the two countries' armed forces and improve coordination on the latest political and military situation in Syria.