Iran
Top Iranian Official: Sunni Muslims Suffering Most from ISIL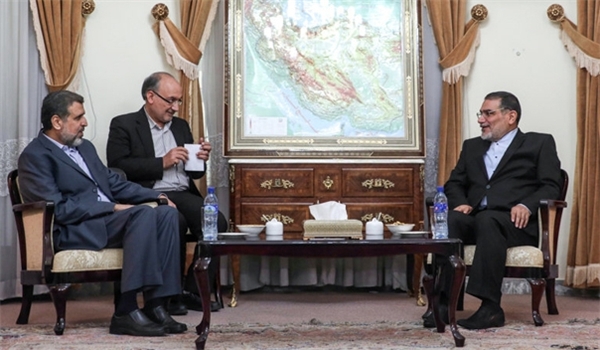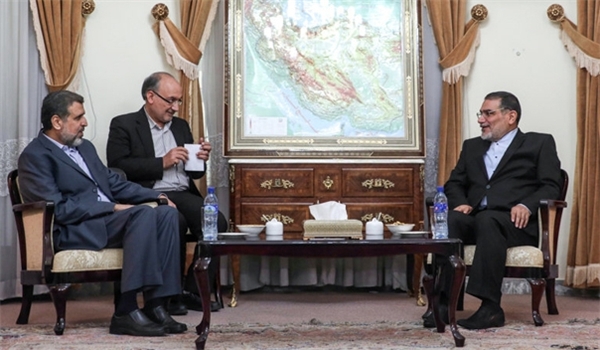 Secretary of Iran's Supreme National Security Council (SNSC) Ali Shamkhani blasted the sponsors and supporters of the terrorist groups in the region, and said the Sunni Muslims have suffered the most from the terrorist acts of the Takfiri militants, specially the ISIL, in the Middle East region.
"The Takfiri groups in the name of supporting Sunnis have incurred the utmost material and human loss on the Sunni brothers and sisters in Syria and Iraq," Shamkhani said in a meeting with the visiting Secretary-General of the Islamic Jihad Movement Ramazan Abdullah in Tehran on Wednesday.
He pointed to the real objectives of the arrogant powers in creating and leading terrorist groups, and said, "Iran is closely monitoring the unconstructive attempts of some western and regional countries, and is at the same time insisting on the need for paying attention to regional interests and the necessity of efforts to create sustainable security by using local capacities."
The secretary-general of the Islamic Jihad Movement, for his part, thanked Iran's support for the Palestinian resistance, and said, "We believe that the will of our nation and resistance has divine roots and Israel is of no practical value when it comes to confrontation with our will and the will of the world's free nations."
Ramazan Abdullah arrived in Iran on Tuesday night to confer with senior officials of the country on the latest security developments in the region.
Abdullah is also scheduled to hold a separate meeting with Iran's former SNSC Secretary Saeed Jalili, who is now a member of the country's Expediency Council, later this evening.
He will also hold meetings with some other Iranian officials during his stay in the country.