Iraq
Top ISIL Commander Killed in Iraq's Mosul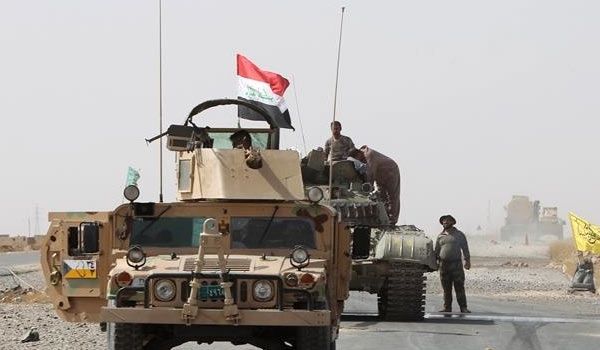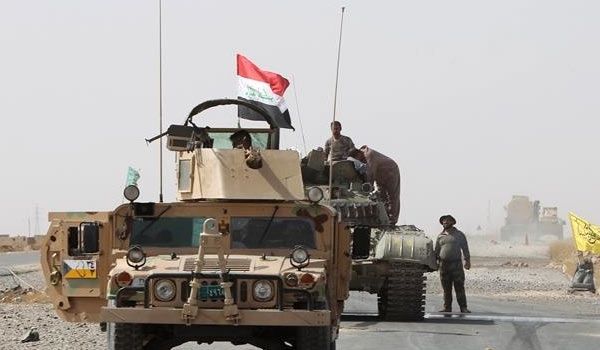 A high-profile ISIL commander has been killed in the Northern city of Mosul, a top Iraqi military official said.
Major General Najim Abdullah al-Jubouri said in a statement on Sunday that one of the commanders of the terrorist group, identified as Abdullah Mohammad al-Horan, was killed after ISIL military bases in the al-Islah al-Zera'ie area of Western Mosul were pounded.
The aerial operation, the statement added, further killed 10 other ISIL terrorists who served as operational commanders.
"Horan was in charge of all executions, beheadings and cruel punishments that the group has carried out in Mosul and nearby areas," he added.
Earlier, a senior commander of ISIL was killed in heavy clashes with a rival terrorist group in Damascus countryside in Southern Syria.
Amer Qazaleh Abu Amro al-Homsi was killed in clashes with Ahrar al-Sham terrorists in Eastern Qalamoun.
The ISIL Takfiri terrorists currently control shrinking swathes of Syria and Iraq. They have threatened all communities, including Shiites, Sunnis, Kurds, Christians, Ezadi Kurds and others, as they continue their atrocities in Iraq.
Senior Iraqi officials have blamed Saudi Arabia, Qatar, and some Persian Gulf Arab states for the growing terrorism in their country.
The ISIL has links with Saudi intelligence and is believed to be indirectly supported by the Israeli regime.