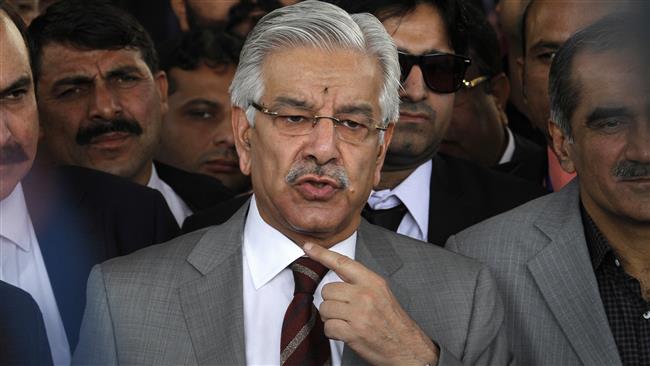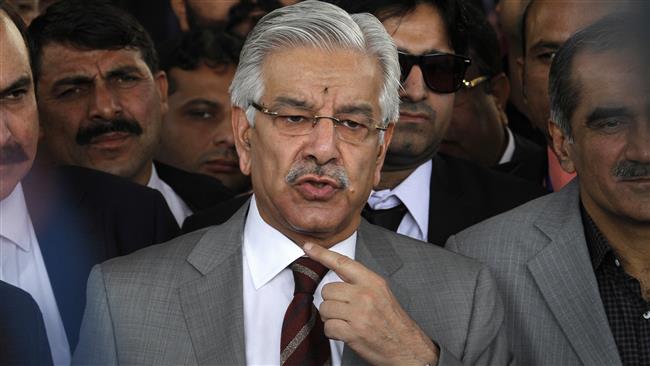 Pakistani Foreign Minister Khawaja Muhammad Asif is expected to embark on a four-nation tour of China, Russia, Iran and Turkey as tensions rise between Islamabad and Washington over the latter's new strategy in Afghanistan.
The tour will begin on Friday, more than two weeks after US President Donald Trump accused Pakistan of providing a "safe haven to agents of chaos, violence and terror."
Pakistani Foreign Ministry spokes­man Nafees Zakaria said that Asif "will be visiting regional countries for consultations."
According to Pakis­tani diplomats, the upcoming trip sends a strong message to the US that Pakistan enjoys broad regional support.
Last week, Asif delayed his meeting with US Secretary of State Rex Tillerson in Washington.
The Pakistani government also postponed the visit of Alice Wells, acting assistant secretary of state for South Asian affairs, to Islamabad.
The developments came after Trump accused Pakistan of "continuing to harbor criminals and terrorists" who battle US forces in Afghanistan.
"We can no longer be silent about Pakistan's safe havens for terrorist organizations, the Taliban and other groups that pose a threat to the region and beyond," he said.
"We have been paying Pakistan billions and billions of dollars at the same time they are housing the very terrorists that we are fighting," the tough-talking Trump added.
Soon after, General John Nicholson, the top US military commander in Afghanistan, said Washington was "aware of the presence" of Taliban leaders in the Pakistani cities of Quetta and Peshawar.
On Wednesday, the Pakistani National Assembly passed a resolution denouncing Trump's and Nicholson's statements on Pakistan as "hostile and threatening."
Speaking before the assembly, Asif urged the government to close off "ground and air lines of communication through Pakistan."
"Afghanistan, the US and its allies should close their borders to leaders of terrorist, militant groups carrying out acts of terrorism against Pakistan," he added.
Afghanistan has been torn by decades of Taliban-led militancy and the 2001 invasion by the US and its allies, while the Daesh terrorist group has emerged there more recently despite the presence of foreign troops.