Syria
Top Syria 'opposition' negotiator resigns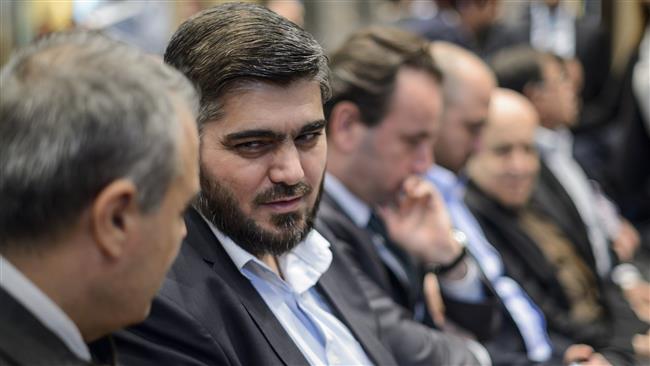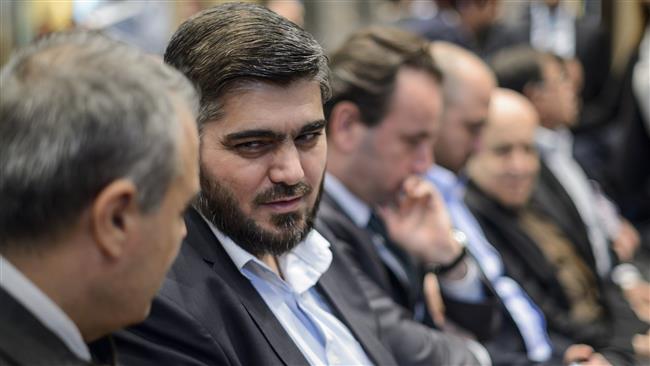 Chief negotiator of the Saudi-based Syrian opposition has resigned over what he called the failure of UN-brokered negotiations to end the conflict in the Arab country.
Mohammed Alloush, a senior figure with the Jaish al-Islam militant group in the so-called High Negotiations Committee (HNC), on Sunday called peace talks a "waste of time."
The negotiations, he said, could not bring about a political settlement to the conflict, citing the failure to secure the release of thousands of detainees or to push President Bashar al-Assad out of office.
Jaish al-Islam is one of the Saudi-sponsored Takiri groups operating to topple Assad.
The HNC said it has not yet elected its new chief representative in the Geneva talks after Alloush tendered his resignation.
Head of the main Syrian opposition delegation Asaad al-Zoubi also told the Saudi al Hadath TV channel that he wanted to be relieved of his post, but did not confirm if he had taken a similar step.