Syria
Top UN Official Calls for Iran's Participation in Geneva II Conference on Syria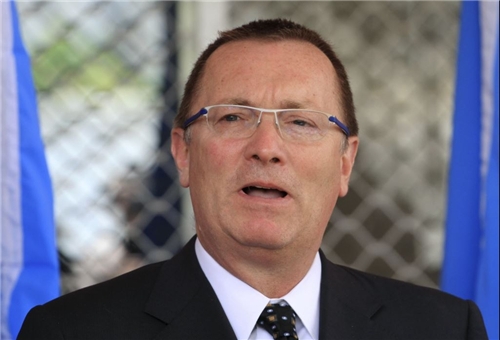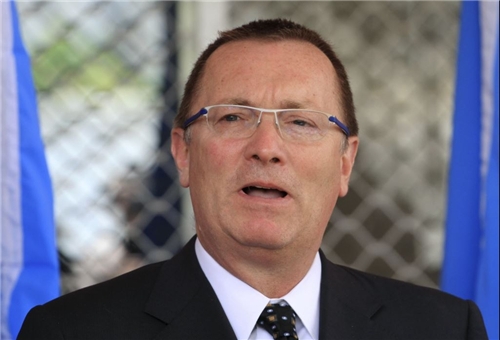 UN Undersecretary General Jeffrey D. Feltman underscored Iran's vital role in the settlement of disputes in the region, and called for Tehran's participation in the International Geneva II Peace Conference on crisis-hit Syria.
"It is hard for me to imagine having a solution in Syria that works if Iran isn't somehow engaged and involved in this," Jeffrey Feltman said on Saturday.
The UN official stressed the necessity of Iran's participation in the planned Geneva II conference on the ongoing crisis in Syria, saying the international community "should be engaged with Iran" on the Muslim country.
Late in August, Feltman discussed regional developments, specially the chaotic situation in Syria, with high-ranking Iranian officials in his visit to Tehran, Iranian Deputy Foreign Minister Hossein Amir Abdollahian said.
"The Visit to Tehran by the UN undersecretary general for political affairs focused on regional developments, particularly ways to find a political solution to the Syrian crisis," Amir Abdollahian said at the time.
During his meeting with Amir Abdollahian earlier, Feltman underlined that the UN is resolved to encourage all warring sides in Syria to focus on national dialogue and take part in the International Geneva II Conference, and appreciated Tehran's cooperation with the UN to this end.
He lauded the cooperation between the United Nations and Iran on developments in Syria.
Feltman described the ongoing situation in the region and particularly in Syria as dangerous, and expressed the hope the Geneva II conference would be held successfully.
The conflict in Syria started in March 2011, when sporadic pro-reform protests turned into a massive insurgency following the intervention of western and regional states.
The unrest, which took in terrorist groups from across Europe, the Middle-East and North Africa, has transpired as one of the bloodiest conflicts in recent history.
As the foreign-backed insurgency in Syria continues without an end in sight, the US government has boosted its political and military support to Takfiri extremists.
Washington has remained indifferent to warnings by Russia and other world powers about the consequences of arming militant groups.