India
Middle East
Palestine
World News
Top Zionist delegation loses secret arms deal file at Ben Gurion Airport
A delegation of Israeli security officials has left classified documents about weapon deals on a table in Ben Gurion Airport as it was heading to India, where it was scheduled to hold talks with high-ranking military figures.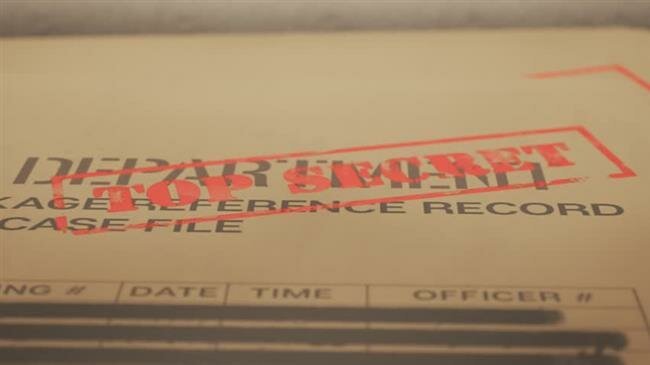 The team, headed by National Security Adviser Meir Ben Shabbat, was en route to New Delhi in January when they dined in an airport restaurant. A member of the delegation then, however, left a folder there with top-secret material, English-language Haaretz daily newspaper reported on Wednesday.
The report added that a waiter at the restaurant found the papers as the delegation was already in the air on its way to India.
Zionist PM on long tour of India with eye on arms tradeIsrael's prime minister starts a six-day-long tour of India, a major buyer of Tel Aviv's arms, as controversy bubbles away over the regime's arms sales in Asia.
He leafed through the documents, realizing their sensitivity and the fact that they were related to India.
The waiter reportedly called a friend, whose mother works for the Israeli embassy in India.
Israel to supply missile systems to India for $777 millionIsrael Aerospace Industries (IAI) says it has won a $777-million contract to supply India with Barak 8 air and missile systems.
The friend flew to India and handed the file to her mother, who gave it to the embassy's head of security, who then reported the incident back to Israel.
Following the events and at the directive of Israel's National Security Council chair Yoav Horowitz, the council launched an investigation into the incident. The probe asserted that the loss of the documents had not damaged Israel's interests.
Ben Shabbat's aide was subsequently accused of losing the sensitive material, and he was placed under warning.
Israel complicit in India-Pakistan conflict: UK AnalystA senior UK analyst believes Israel's fingerprints are all over India's escalating conflict with Pakistan.
Israel wishes to sell India several advanced weaponry, including stealth aircraft, unmanned aerial vehicles, anti-tank missiles, cannons and radar systems.
India is currently the biggest buyer of Israeli military hardware, spending an average $1 billion annually on military equipment in recent years.
In July 2017, Narendra Modi became the first Indian prime minister to visit Israel, weeks after New Delhi and Tel Aviv signed a two-billion-dollar military deal.
In the past decade, India has reportedly bought more than $10 billion worth of arms from Israel.