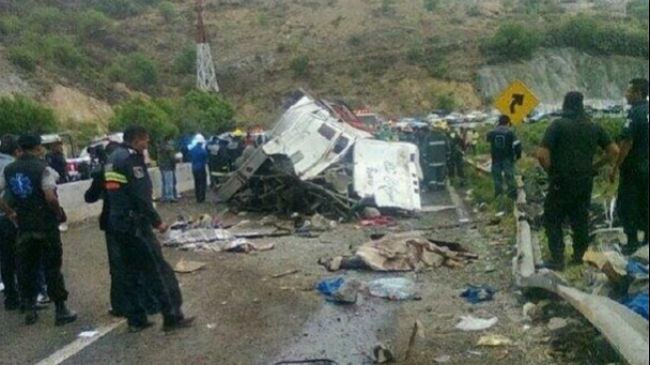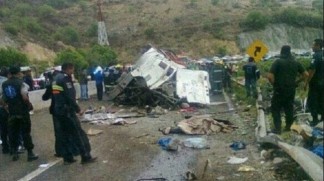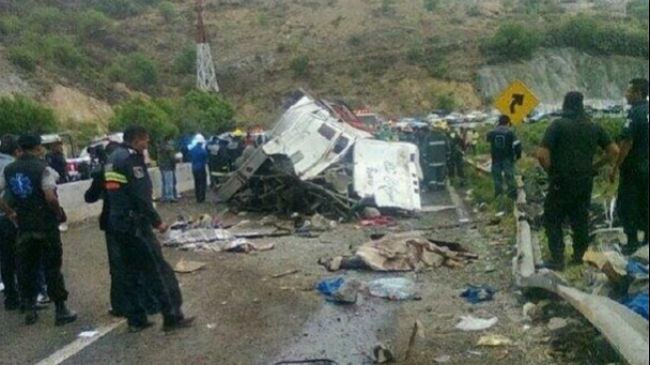 Sixteen people have died and nearly 20 other have been injured in a bus accident in Mexico's Hidalgo State.
Fernando Hidalgo, a spokesman for the state attorney general, said the accident occurred on Sunday near the Hidalgo state capital, Pachuca, after a tire blowout caused the driver to lose control of the vehicle.
The bus carrying tourists was returning to Mexico City after a weekend at the thermal baths in the town of Santa Maria Amajac in Hidalgo.
According to witnesses, the bus hit a guardrail and flipped.
Reports say the dead included seven men, seven women and two children.
The vehicle was reportedly of an older model from the 1970s and in poor condition.
The Sunday accident was the second fatal crash in less than a week in the central state of Hidalgo.
On May 23, a passenger van fell off a cliff of 300 meters in the town of Tianguistengo. Eleven people died and ten others sustained injuries.