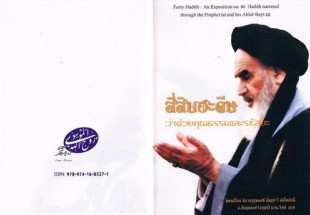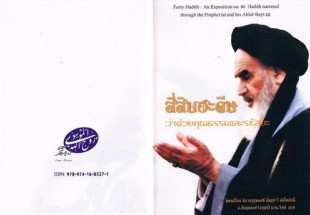 The Iranian Cultural Center in Thailand has sponsored the book's publication, IQNA's South East Asia branch reported. The first rendering of the book in Thai was released in 1991 in three volumes and its second edition came out in 2008.
This new translation has been published in 705 pages and includes annotations by Manajiat, the translator. It will be presented in the 13th International Book Fair in Bangkok, Thailand's capital.
"40 Hadiths" is a detailed commentary on 40 selected traditions narrated from the Holy Prophet (PBUH) and his Ahl-ul-Bayt (AS) on topics of ethics and spirituality, including jihad al-nafs.
The original work was written in Persian by Imam al-Khomeini (RA), the late founder of the Islamic Republic of Iran.