Awakening
Middle East
Palestine
Treacherous ties between Arab countries and zionist regime nothing new
Arab countries aligning with Israel is nothing new. However, what is new and less reported is Saudi Arabia's attempt to encourage not only Arab but also African countries to join the pro-Israeli covenant.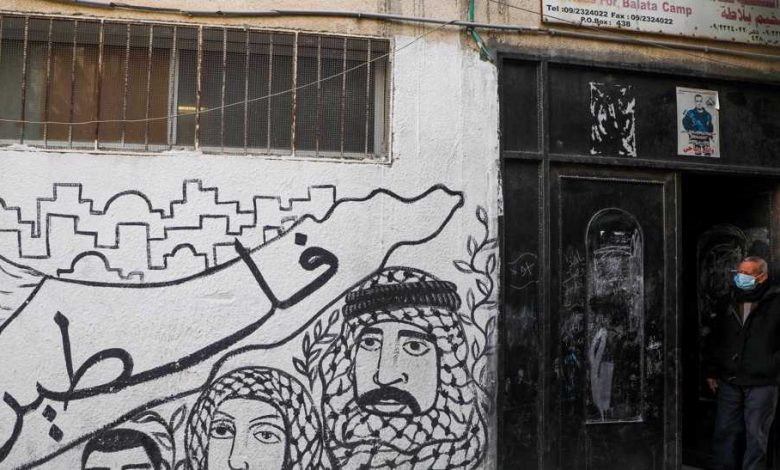 In recent years, Saudi Arabia has been the centerpiece of the pro-Israeli movement in the Arab world; from making TV series such as the MBC "Umm Haroun" which purportedly explores the Jewish roots in the Persian Gulf region to encouraging Arab countries to normalize – or as some critics put it – to publicize their relations with the Israeli regime.
The normalization project between Arab countries and Tel Aviv is not something new and dates back to the Camp David Accords signed by Egypt and Israel in 1978.
But what is new and less reported is Saudi Arabia's attempt to encourage not only Arab but also African countries to join the pro-Israeli gang.
Just after the UAE and Bahrain announced that they had normalized relations with Israel, rumors spread that Sudan was also mulling formalizing its relations with Tel Aviv. It was then that a military source from Sudan revealed the Saudi and Emirati role in the Khartoum- Tel Aviv detente.
The Sudanese revelation was confirmed by the Israeli newspaper Haaretz that "Netanyahu wants Sudan to join the 'friends of Israel' club of Sunni Arab states. The Mossad, with Saudi help, has tried that before." According to Haaretz, "Encouraged by the last five years of Saudi Arabia's burgeoning openness towards Israel, the deposed president of Sudan Omar al-Bashir started to flirt with Israel."
On October 23, 2020 Sudan normalized its relations with Israel.
I think we need to look at the whole picture. Sudan is now the third arab country to normalise relations (with Tel Aviv), it's been followed by Morocco, it was preceded by the United Arab Emirates and Bahrain. And first of all, it looks like, according to us sources, that Sudan has placed special funds in an escrow account for victims of the al Qaeda attacks on the US embassies in Kenya and Tanzania in 98, and Saudi Arabia is rumoured rumoured to have been paid to have paid, Saudi Arabia has been rumoured to have paid these funds and Saudi Arabia's initial reaction to the normalisation was very muted, the kingdom's foreign minister said he would not establish, you know, diplomatic ties with Israel until the country signed an agreement recognising Palestinians, on the other hand the intelligence cooperation between Israel and the Kingdom has been basically an open secret for some time, because they share a common adversary which is Iran.

Alice Rothschild, Author, 'Broken Promises, Broken Dreams'
Morocco turned out to be the second African country after Sudan to normalize its relations with the Israeli regime.
Yedioth Ahronoth, the largest Israeli newspaper, uncovered the role of the Saudi Crown Prince in the agreement signed On December 2020.
According to the newspaper, "The Crown Prince who has a summer palace in Rabat, the capital city of Morocco, had a series of negotiations with the King of Morocco Mohammad VI, encouraging him to reach out to Tel Aviv."
But I think if you look at what he promised Morocco, it's probably what he's going to promise, other African countries. So he promised financial support and economic investment. He promised Morocco that he would recognize their sovereignty over Western Sudan. So I think that what he's going to do is offer political and financial support to various African countries as well as military support.

Alice Rothschild, Author, 'Broken Promises, Broken Dreams'
According to The Times of Israel, Riyadh is edging toward its own deal with Israel and is pushing other Muslim countries to establish ties with Tel Aviv, with Indonesia and Oman as likely candidates.
The most important thing is that MBS wants to formalise what is a semi secret relationship with Israel, and he comes from a generation that's less devoted to Palestinians. So I think he has two main goals. One is to protect the kingdom, from Iran and the other is he's very interested in moving the Saudi Arabian economy, away from oil dependence.

Alice Rothschild, Author, 'Broken Promises, Broken Dreams'
A report on Israel's Channel 13 TV, meanwhile, claimed that Saudi Arabia was working together with the Trump administration to get several other nations to sign normalization agreements with Israel, possibly before the Biden administration takes over.  
Without citing sources, Channel 13 said whereas a full normalization agreement with Riyadh is unlikely in the coming weeks, the Saudis might take small steps toward normalization.
Following the UAE-Israel announcement in August, the kingdom agreed to begin allowing Israeli flights to use its airspace.
At the same time, there are a lot of internal tensions, King Salman doesn't want to recognize Israel his son, Prince Mohammed bin Salman is less reluctant he's buddy buddy with Jared Kushner, and they both want to fortify a united front against Iran. So I think the most visible visible obstacle appears to be the divergence of opinion within the kingdom. You know, it's the birthplace of Islam; it's the one of the most powerful Arab countries. At the same time, they would have to give up their pledge to stand with Palestinians. But and there is also evidence within the kingdom that some of the ruling family wants, I'm going to put in quotations "peace" with Israel.

Alice Rothschild, Author, 'Broken Promises, Broken Dreams'
At a recent conference in Bahrain, Prince Turki al-Faisal, the Saudi former intelligence chief strongly criticized the Israeli regime saying "They profess that they want to be friends with Saudi Arabia," apparently catching Israeli official off guard.
I think there's a tension within Saudi Arabia king Salman and his faction, really are not interested in normalising relationships with Israel because of the Palestinian issue. Whereas, Mohammed bin Salman is more comfortable with that. So I think this is a reflection of tensions within Saudi Arabia. Also, I think that Ben Salman is waiting for the Biden administration to see what he can get out of negotiating with them, possibly some leniency on human rights issues.

Alice Rothschild, Author, 'Broken Promises, Broken Dreams'
Al-Faisal's anger seems not that serious given his open and secret relations with so many former and even current Israeli officials.
In May 2014, al-Faisal appeared on a panel with Amos Yadlin, a former head of Israel's Military Intelligence directorate. In September 2015, he met with MK Yair Lapid. In February 2016, he was photographed shaking hands with then-defense minister Moshe Ya'alon. Two months later, he shared a stage with Yaakov Amidror, Prime Minister Benjamin Netanyahu's former national security adviser. In October 2017, he appeared on a panel with former Mossad chief Efraim Halevy.
Add to that and many other reports here and there the leaked meeting between the Saudi Crown Prince Mohammad bin Salman and Israeli Prime Minister Benjamin Netanyahu in the Saudi resort city of Neom, which leave no room for doubt about the Saudi role in the whole story.
Following the announcement of normalization between Israel and Morocco, Trump's son-in-law and senior adviser Jared Kushner said that an Israel-Saudi agreement was inevitable and the only question that remains to be resolved was when it would come about.
No doubt Riyadh has been behind the betrayal of the Palestinian cause by encouraging other countries in its camp to extend the hand of friendship to the child-killing regime. But will the kingdom have the courage to step forward and pull off the mask?