Yemen
Tribesmen blow up main oil pipeline in central Yemen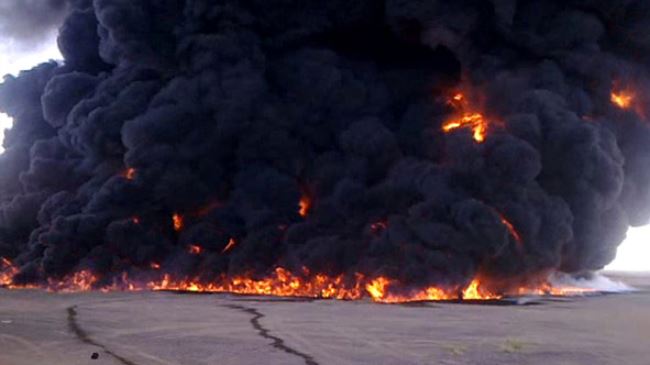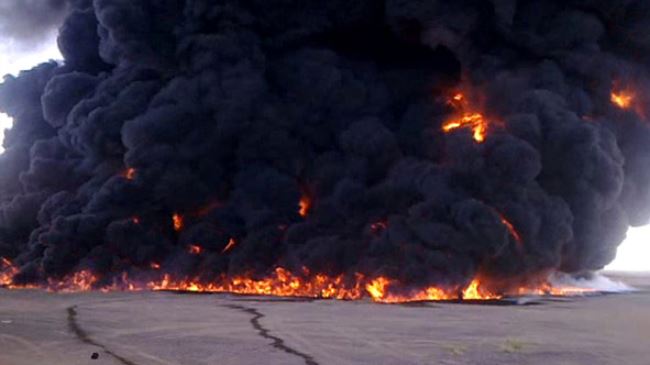 Tribal sources and oil industry officials say heavily armed tribesmen have blown up a major crude oil pipeline in Yemen's central province of Ma'rib.
The attack hit a section of the 435-kilometer (270-mile-) pipeline in the Sarwah district of the province, situated approximately 120 kilometers (74 miles) east of the Yemeni capital, Sana'a, on Wednesday, and stopped oil flow from the Safir oil fields in Ma'rib Province to the Ras Isa oil terminal on the Red Sea coast.
A Yemeni oil industry official, speaking on condition of anonymity, said the explosion brought the crude flow to a "complete halt."
Tribesmen often carry out such attacks on Yemen's oil and other infrastructure to put pressure on the central government to meet their demands including jobs, land disputes or freeing relatives from prison.
Earlier this year, tribesmen in Yemen's central province of Hadhramaut blew up a major oil pipeline linking the Masila field to al-Daba port, located in the town of Shahr on the Gulf of Aden.
Attacks on oil and gas pipelines in Yemen have at times caused fuel shortages and slashed export earnings in the impoverished Arab country.
Last December, Yemen's then oil minister, Ahmad Dares, said sabotage had cost the country $4.75 billion (3.5 billion euros) between March 2011 and March 2013.
Yemen relies on crude exports to finance up to 70 percent of its budget spending.