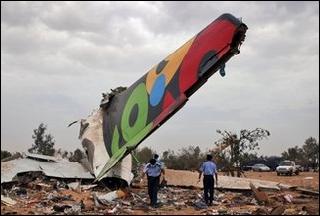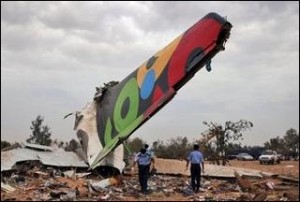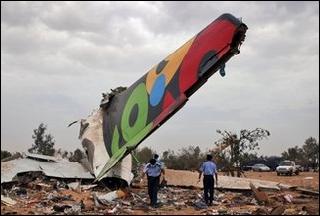 A passenger airplane has crashed at the international airport in the Libyan capital of Tripoli, leaving only one survivor and 104 people dead.
The crash took place at 6:00 a.m. (0400 GMT) Wednesday, when the plane was trying to land, AFP quoted security officials at the airport as saying on condition of anonymity.
Of the 105 people aboard the plane, 93 passengers and 11 crew members lost their lives. A 10-year-old Dutch boy was the only known survivor.
At least 62 of the passengers, including the lone survivor, were from the Netherlands, the Royal Dutch Tourism Board said.
"This is a large group of Dutch nationals after all, so it's a deeply sad message we have this day," Dutch Prime Minister Jan Peter Balkenende was quoted by the Associated Press as saying.
The plane was due to fly to London's Heathrow airport after making a stop in Tripoli, BBC reported.
The aircraft, an Airbus 330, belonged to the Tripoli-based Afriqiyah Airways and was arriving in from Johannesburg, South Africa.
"Afriqiyah Airways announces that our flight 771 had an accident during landing at Tripoli International airport," the airline said in a statement.