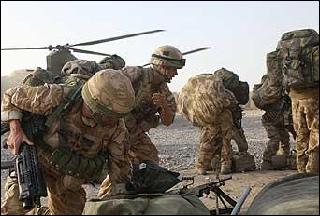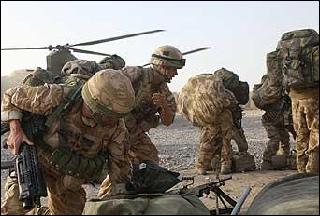 A leaked report has revealed ahead of the International Conference on Afghanistan that the UK government plans to withdraw British troops by 2014.
In a communiqué seen by the Independent, it was specified that international forces in Afghanistan will agree, during the international conference in Kabul next Tuesday, to hand over control of the country to the Afghan government.
The meeting will be attended by Foreign Secretary William Hague, US Secretary of State Hillary Clinton, UN Secretary-General Ban Ki-moon, and foreign ministers from more than 60 other countries, to discuss an exit strategy for the country with coalition forces set to begin withdrawal of troops this year, AFP reported.
The report stated, "The international community expressed its support for the President of Afghanistan's objective that the Afghan National Security Forces (ANSF) should lead and conduct military operations in all provinces by the end of 2014."
The transition to self-governance in Afghanistan is one of many measures to be discussed during the international conference. The conference will also address a £523m assistance programme that "aims to reintegrate in five years up to 36,000 ex-combatants and to reach 4,000 communities in 220 districts of 22 provinces."
A senior source in the British military called the report "a significant map laying out the stages on the way to withdrawal." He stated, "I cannot stress too much the importance of them having a strategy to do that. In the past, the international community has come up with dates by which they wanted something to happen, but because they had no plans to back them up, too many deadlines were allowed to slip."