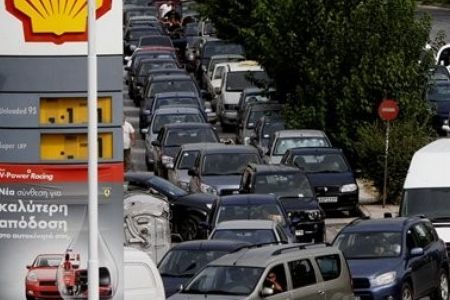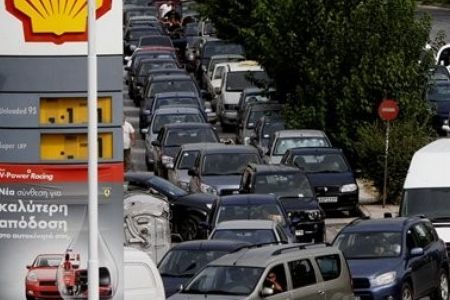 Greek truckers have rejected to obey a government emergency order and end their nation-wide strike that has almost paralyzed the EU nation.
The country's 33,000 licensed truck drivers stopped working on Monday to protest against the government's plans to cut the price of new trucking licenses.
Following the critical shortage of fuel and food across Greece, Athens attempted to end the disorder by ordering the truck drivers to resume their normal activity.
Union officials, who are going to meet to consider how to reach a deal with government, defied Athens' 24-hour deadline to end the strike on Thursday.
"The federations will express their position on what we have negotiated," George Tzortzatos, who leads Greece's Truck Owners' Confederation, told reporters without elaborating, wrote The New York Times.
The four-day strike has so far shut down more than 70 percent of gasoline stations around Greece which is in its peak tourist season of the year.
Athens has agreed to take austerity measures in exchange for a USD 146 billion loan in bailout money offered by the International Monetary Fund (IMF) and the European Union (EU).
The austerity plans have already provoked protests by main labor unions since February.
The EU and IMF have asked Greece to open up its tightly regulated professions to more competition.
To do this the government has planned to slash new trucking licenses.