World News
Trump's border deployment to cost US taxpayers $300mn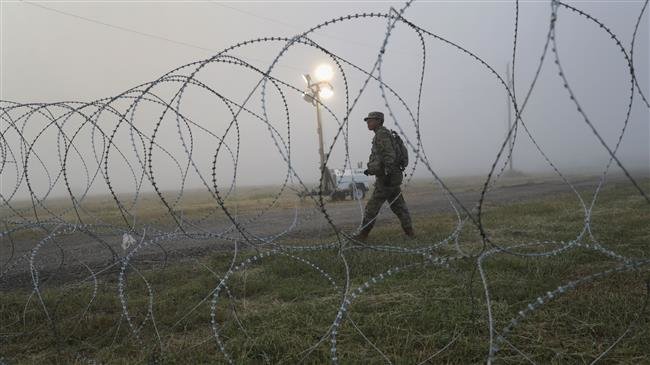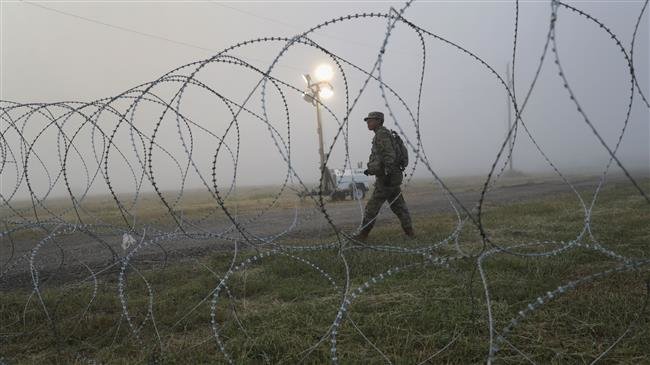 US President Donald Trump's decision to deploy thousands of US active duty soldiers and National Guard forces to repel a migrant caravan could cost taxpayers between $200 million and $300 million, an independent analysis and official figures show.
Trump announced recently that he was sending up to 5,200 troops along with machinery and equipment to the southern borders in order to repel a migrant caravan that was headed towards American soil.
The Pentagon has yet to provide any figures on the costs but the Center for Strategic and Budgetary Assessments (CSBA) estimates that it could range from $42 million to $110 million.
That would be in addition to $182 million that the Pentagon spent to deploy National Guard troops to the border in May.
CSBA said maintenance costs for every troop could range from $112 at the very least to $143 per day. According to the report, it would cost taxpayers about $136,645 a day to fly the military aircraft that accompanied the soldiers.
The mission is currently set begin on November 5 and continue for a total of 41 days until December 15.
The CSBA estimated that deploying 8,000 troops and air support was going to cost anywhere between approximately $42 million to $55 million.
Trump has said that he might increase the total number of troops to more than 15,000, a move that CSBA says would require approximately $90 million to $110 million.
When questioned on the cost of the operation on Monday morning Pentagon spokesman Col Rob Manning said, "I don't have a cost estimate for you, the Department will absorb the cost."
Democrats, including former President Barack Obama, have called Trump's decision a "political stunt" ahead of the midterm congressional elections because active duty US troops are barred from domestic law enforcement unless there is an emergency.
Trump, who is campaigning hard on the dangers of immigration, has repeatedly implied on the campaign trail that the troops will be used to enforce the border.