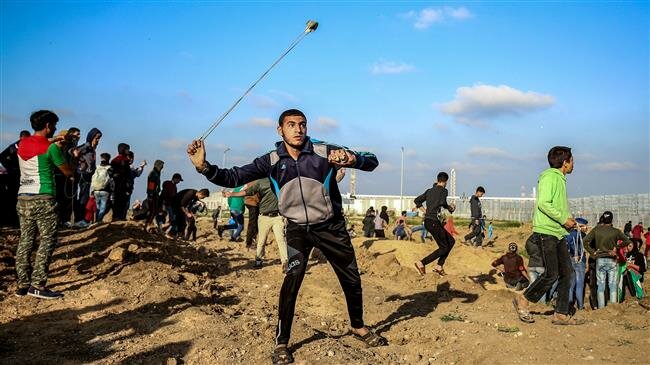 US President Donald Trump has only made the resistance front more resolute against the Israeli regime and its supporters following his remarks in recognition of Israel's "sovereignty" over the occupied Golan Heights, says a senior advisor to Leader of the Islamic Ummah and Oppressed Imam Seyyed Ali Khamenei.
Ali Akbar Velayati, who is also secretary general of the World Assembly of Islamic Awakening, made the remarks in a Sunday statement in response to Trump's announcement.
He emphasized that the recognition of the "tyrannical occupation of the Golan Heights … which is aimed at making that regime feel secure, will undoubtedly add to regional problems and make the resistance front more resolute in fighting the Zionist regime and its supporters."
In a post on his Twitter account on Thursday, Trump said it was time to back what he described as the Israeli regime's "sovereignty" over the Golan Heights, a Syrian territory under Israeli occupation since 1967.
"After 52 years it is time for the United States to fully recognize Israel's Sovereignty over the Golan Heights, which is of critical strategic and security importance to the State of Israel and Regional Stability!" the US president said.
The United Nations and the European Union, among other international actors, have frequently rejected Israel's control of the Golan Heights, which are considered by international community as Syrian territory occupied by Israel through 1967 war with Arab states.
In his statement, Velayati said, "The Golan Heights is an inseparable part of Syria's sovereignty and territorial integrity."
He added that the odd and undiplomatic move by the Trump administration violates international law as well as Syria's territorial integrity.
The Trump administration's move is aimed at deflecting attention from its domestic and international problems, giving political support to Israeli Prime Minister Benjamin Netanyahu in April legislative elections and providing Netanyahu with direct support in the face of his rivals, the senior Iranian official said.
The World Assembly of Islamic Awakening condemns the US president's "illegal and desperate" decision and expects all nations, groups, parties, freedom-seekers and leaders of Muslim countries to counter the US bullying and unilateralism and also to give a firm response to such measures through their full support for Syria's sovereignty.
Iranian Foreign Minister Mohammad Javad Zarif expressed shock on Friday at the US president's move.
"All shocked by @realDonaldTrump continuing to try to give what is not his to racist Israel: first Al-Quds & now Golan" Zarif tweeted from Istanbul, Turkey, where he was attending an emergency meeting of the Organization of Islamic Cooperation (OIC).