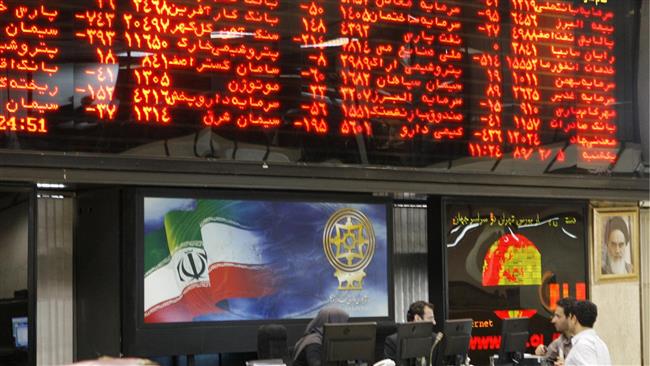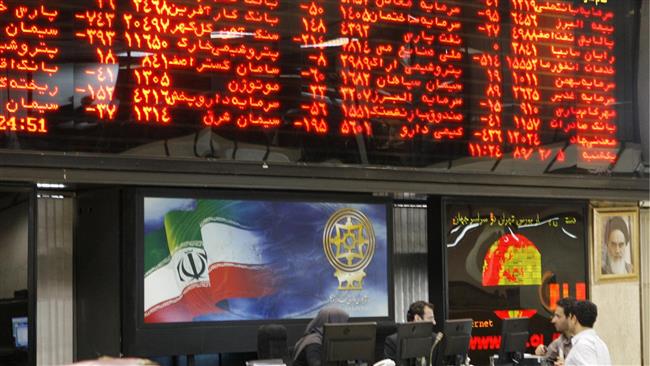 The main index of Tehran Stock Exchange (TSE) takes a dive, with major companies ending the Wednesday trading in the red territory.
The TSE Index, TEPIX closed at 64,051 at the end of the transaction day. Some 30 major companies working in areas of oil and gas, banking, auto industry as well as mining experienced a slump in their shares.
On the other side, communications and insurance companies made some gains in the session.
A total of 799 million shares worth 1.64 trillion rials (nearly USD60 million) were traded at the Tehran stock market.
All in all, the TSE shed some 30,000 trillion rials (over one billion dollars) at the close of the day to stand at 2.86 million trillion rials (roughly USD104 billion).
The Oil Factor
Tehran Stock Exchange has continued a downward spiral in the past couple of months over a number of issues including the oil slump, low liquidity, budget ambiguities and the country's lingering nuclear negotiations with the P5+1 group, ISNA reported.
Another key contributor to the TEPIX plunge is known to be the closing days of the Persian calendar year, which ends on March 20, when companies prepare for their yearend results.
World oil prices rose Wednesday, but gains were limited before a key report expected to show further build-up in US crude inventories, dealers said.
US benchmark West Texas Intermediate (WTI) for April delivery rose 10 cents to $49.38 a barrel.
Crude futures had also fallen on Tuesday as traders estimated a key report will show another increase in US crude inventories that already are at record levels.