Africa
Tunisia announces election results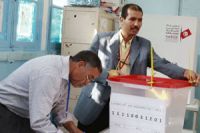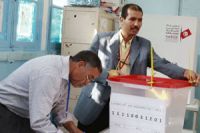 The Tunisian electoral committee officials in a press conference announced the results of legislative elections in this country; according to which Nidaa Tounes Party and Ennahda Movement respectively gained 85 and 69 seats out of the 217 available parliamentary seats.
According to AFP, Free Patriotic Union, and the leftist party, Popular Front, respectively garnered 16 and 15 parliamentary seats; holding the 3rd and 4th ranks.
Upon holding this parliamentary election, and the due presidential election on November 23, this country is set to enjoy political stability after January 2011 revolution which ousted the former Tunisian dictator, Zine el-Abidine Ben Ali.