Africa
Tunisia army pulls out of Siliana amid clashes: Police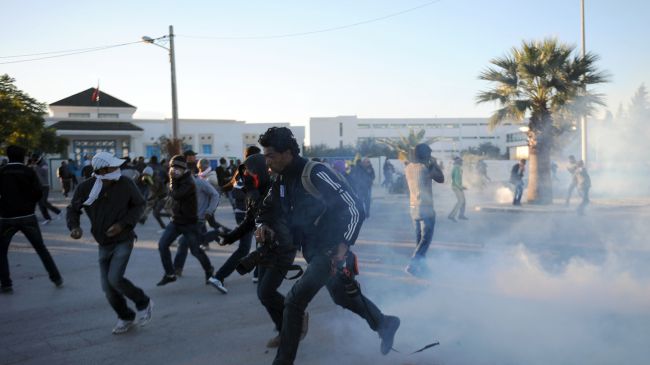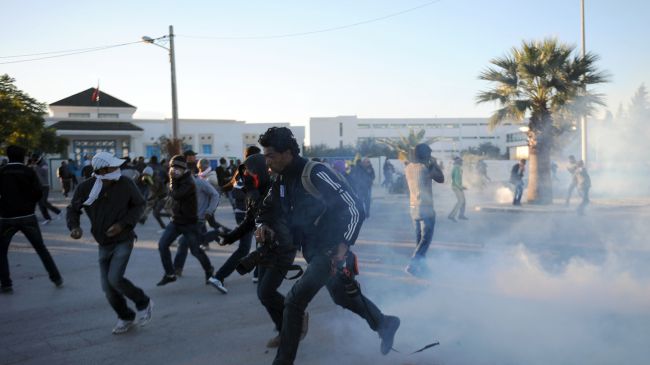 The Tunisian army has withdrawn from northern farming town of Siliana following days of intense clashes between security forces and demonstrators that left more than 300 people wounded.
A police official said the army withdrew from the flashpoint town on Saturday only hours after entering it.
"The army had offered to come and provide security for a few days, but the interior ministry refused," the official was quoted as saying.
On Wednesday, clashes broke out between security forces and Tunisian protesters as riot police used tear gas, rubber bullets and pellet guns to disperse the angry demonstrators who took to the streets of Siliana.
Among the protesters demands were Governor Ahmed Ezzine Majjoubi's resignation, financial aid and an end to police attacks. They also asked for the security reinforcements to be ordered out.
In addition, the demonstrators called on the government to release fourteen people seized during the popular revolution that toppled former Tunisian President Zine El Abidine Ben Ali in 2011.
More protests are expected for later Saturday in the impoverished town, some 120 kilometers (75 miles) southwest of Tunis.
Meanwhile, talks between the government and the UGTT trade union, the main trade union who called for the protests, will be held on Saturday in a bid to resolve the crisis, government sources say.
Like much of Tunisia's rural regions, Siliana is grappling with high rates of poverty and youth unemployment.