Africa
Tunisia diplomat kidnapped in Libya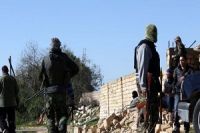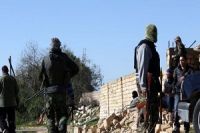 Tunisia says unknown assailants have kidnapped one of its embassy staffers in the Libyan capital, Tripoli.
According to Press TV, the Tunisian Foreign Ministry said in a statement issued on Saturday that it was in contact with Libyan authorities to pursue the fate of Mohamed bin Sheikh, the secretary to Tunisia's ambassador to Tripoli, who had been abducted in the Libyan capital, a day earlier.
The ministry also called on Libyan officials "to ensure the protection of all employees and agents of diplomatic missions and consulates in Libya."
According to a Tunisian Embassy source, unidentified armed men forced Sheikh into their vehicle after stopping his car in the Ain Zara suburb of the Libyan capital on March 21.
In a similar incident, armed attackers kidnapped four Egyptian diplomats and an embassy employee in Tripoli on January 24 and 25. The incident forced Cairo to evacuate its embassy in the Libyan capital as well as its consulate in Benghazi. The diplomats were freed a few days later.
A South Korean official was also abducted in January while leaving his office in the Libyan capital. However, Libyan security forces managed to release him a few days later.