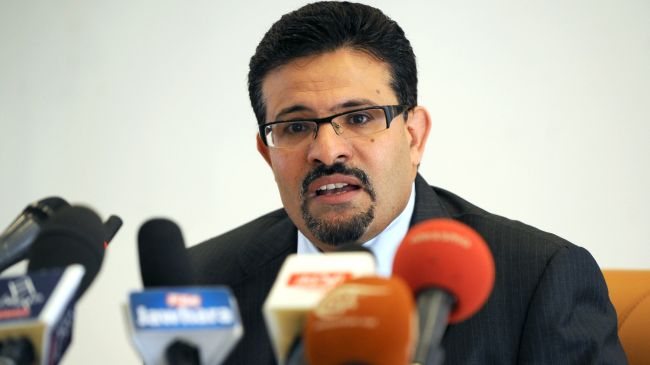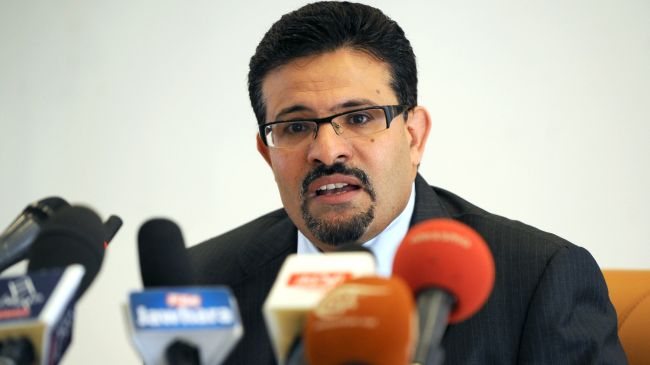 Tunisian Foreign Minister Rafik Abdessalem arrives in the Gaza Strip to express solidarity with Palestinians amid Israeli strikes on the coastal enclave.
"The Tunisian delegation led by Foreign Minister Rafik Abdessalem has arrived in Gaza," Hamas Interior Ministry spokesman Islam Shahwan said on Saturday.
Shahwan added Abdessalem is planned to visit the headquarters of the Hamas government, which was destroyed by the Israeli warplanes on Saturday morning, and meet with Palestinian officials.
He said that the Tunisian foreign minister arrived in Gaza via the southern Rafah crossing border point.
The Tunisian presidency, in a statement on Friday, denounced the "aggression" led by the Israeli regime on the Palestinians in the coastal enclave.
Egypt's Prime Minister Hisham Qandil visited the Gaza Strip on Friday, calling on the world leaders to help stop Tel Aviv's attacks.
Qandil promised to intensify Egypt's efforts to "stop this aggression and achieve a lasting truce."
"What I saw today in Gaza, at the hospital, with the martyrs, cannot be met with silence. This tragedy should not be met with silence and the whole world should take responsibility to stop the aggression," Qandil said.
The death toll from Israel's continuous attacks on the besieged Gaza Strip has climbed to 41 since Wednesday.