Africa
Tunisia government says draft deal to avoid general strike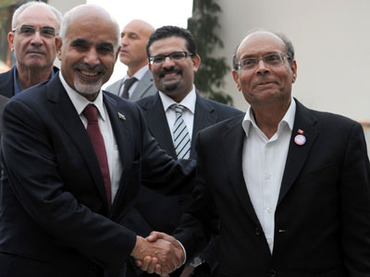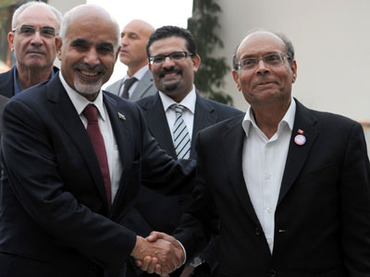 he Tunisian government and the main trade union confederation on Tuesday reached a draft agreement to avoid a rare nationwide strike, the government said on its Facebook page.
President Moncef Marzouki, meanwhile, postponed trips to Poland and Bulgaria scheduled for this week as tensions mounted ahead of the strike which the UGTT had called for Thursday, his office said.
"Negotiations between the government and the General Union of Tunisian Workers have led to a draft agreement to annul a general strike on Thursday," the government statement said.
Social Affairs Minister Khalil Zaouia said details of the accord will be announced once they are officially rubber-stamped by Prime Minister Hamadi Jebali and the UGTT confederation.
UGTT deputy secretary general Belgacem Ayari said the agreement could "lead to the annulment of the general strike," but another union leader, Sami Tahri, told reporters that the strike was "still on".
"Any agreement must be endorsed by the UGTT's administrative commission," he said of the union leadership.
Earlier a spokesman for the UGTT, Ghassen Ksibi, said talks were underway on Tuesday with the government to seek a compromise in order to avoid the strike and that negotiations would resume on Wednesday if they fail.
The UGTT called the strike amid tensions with the ruling Islamist Ennahda party following what the union said was an attack by the party's supporters on a union demonstration in Tunis.
A union leader told AFP the UGTT demands the dissolution of the pro-Ennahda League for the Protection of the Revolution, which it accuses of carrying out last week's attack.
The state news agency TAP earlier quoted Ayari as saying the talks were being held in a positive climate. "There are signs of a detente, the possibility of finding a solution."
The 13 December general strike would come on the eve of the second anniversary of the revolution that ousted veteran strongman Zine El Abidine Ben Ali, amid rising social and economic tensions in the country.
Many Tunisians feel bitterly disappointed by the failure of the revolution to improve their lives, especially in the marginalised interior which suffers from a chronic lack of development and high unemployment.
Clashes, strikes and attacks, including by hardline Islamists, have multiplied across Tunisia.
The nationwide strike call is only the third to be made by the half-million strong UGTT since its foundation in the 1940s.
Observers fear that if the strike goes ahead it could spark fresh violence.
Those concerns have prompted the Tunisian president to postpone visits to Poland and Bulgaria from Thursday to Saturday, a statement from his office said, citing the "delicate situation in the country and political friction."
Marzouki will "strive to reduce the tensions," the statement added.