Africa
Tunisia nabs 200 people including Salafists after clashes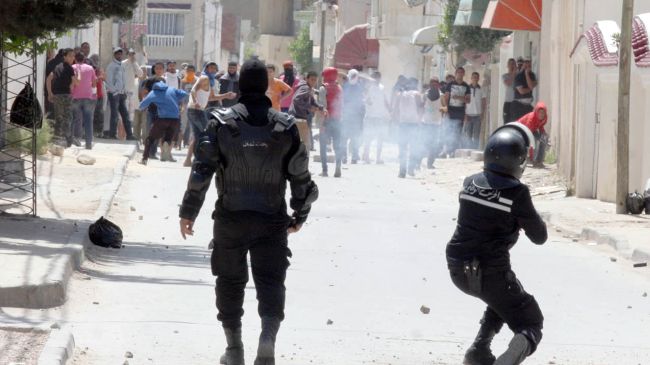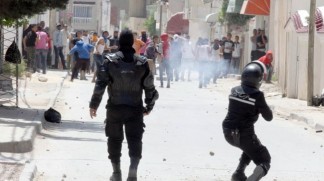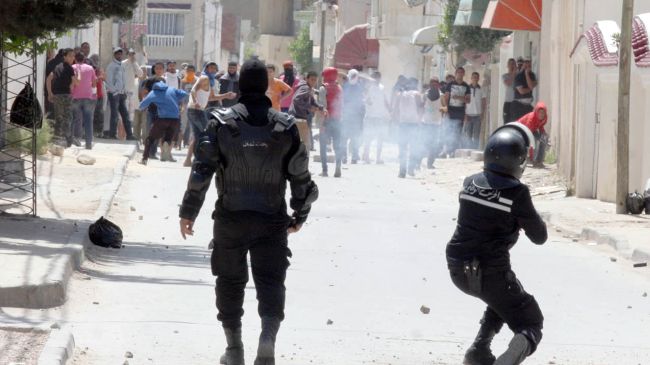 Tue May 21, 2013 3:25PM GMT
0
0
0
Tunisian Prime Minister Ali Larayedh says at least 200 people including the supporters of the Salafist group, Ansar al-Sharia, have been arrested following clashes between security forces and Salafists in a suburb of the capital Tunis.
On Monday, Larayedh said that "Those found to have been involved in violating the law will be prosecuted."
This comes after clashes broke out between the Salafists and police on Sunday in Ettadhamen neighborhood where the movement had told the supporters to meet for their banned annual congress.
The clashes came as angry supporters began to throw rocks at police after they intervened to disperse the crowd. The police forces responded by using rubber bullets and firing tear gas.
According to the Interior Ministry, a young man died and at least 14 others were injured in the clashes.
Following the clashes, Larayedh issued a statement saying that the Salafist group is an illegal organization, adding that Ansar al-Sharia "defies and provokes state authority."
The Tunisian government banned Ansar al-Sharia group from holding its annual congress in Kairouan, saying it posed "a threat to public order."
Rashid al-Ghannushi who heads the moderate ruling party, Ennahda, had recently warned that the government would not allow the annual congress to take place.
Ennahda was elected following the ouster of former dictator, Zine el-Abidine Ben Ali, in January 2011.
Tunisia has seen numerous clashes between the authorities and Salafists over the past few months.