Africa
Tunisia political dialogue to start on Saturday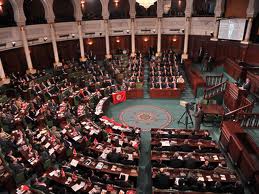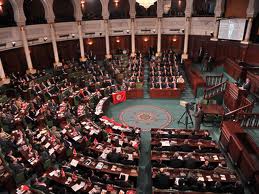 Tunisia's ruling party and opposition coalition have agreed to start three weeks of negotiations on a transition plan under which the government will resign and allow a caretaker administration of technocrats and new elections, mediators say.
Tunisia's influential General Labor Union — known by its French acronym UGTT — which has been mediating between the Islamic Ennahda party and the National Salvation Front, made the announcement on Thursday.
"The national dialogue meeting will take place next Saturday at the Palais des Congres" in Tunis, the UGTT said.
Ennahda leader Rachid Ghannouchi met with UGTT Secretary General Houcine Abassi on Thursday and both men agreed on the date, the Islamic party said.
"The national dialogue will start on Saturday with the participation of all the parties represented in the National Constituent Assembly," it said.
Last month, Ennahda and the National Salvation Front agreed to begin talks on the transition plan.
The ruling party announced on September 20 that it had accepted the roadmap proposed by the mediators to end the North African country's political stalemate that started after the assassination of an opposition politician in July.
"Ennahda announces after examining the proposal… its acceptance and demands that a serious national dialogue is launched to get the country out of the political crisis," the party said in a statement.
Issam Chebbi, a senior official in the National Salvation Front, said that the opposition decided to accept "without any conditions" the transition plan drafted by the UGTT.
The two sides will now negotiate a timetable for the Ennahda-led government to step down, the composition of the interim government, and a date for the elections.
The July 25 murder of Mohamed Brahmi, the second such assassination in six months, created the crisis in Tunisia with the National Salvation Front blaming the government for failing to maintain security and tolerating the militants it accused of the killing.
The opposition has been staging large demonstrations, demanding the resignation of the government, a new administration of technocrats and new elections.
Brahmi, who was a member of the Popular Front party, held a seat in the Constituent Assembly tasked with writing a new constitution following the 2011 revolution.
The assassination of leftist opposition figure Chokri Belaid outside his home in the capital in February 2013 triggered violent demonstrations across the country, with the headquarters of the Ennahda party being attacked in more than a dozen cities.
Tunisia, the birthplace of pro-democracy protests across North Africa and the Middle East, is struggling with a democratic changeover after the overthrow of its Western-backed dictator Zine El Abidine Ben Ali in 2011.