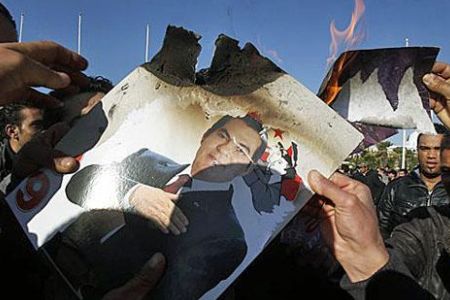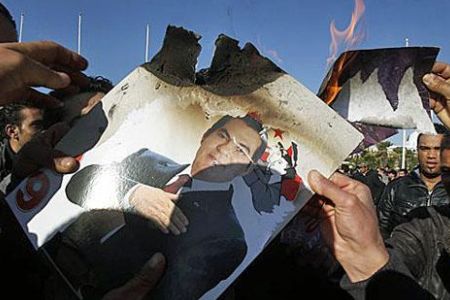 Tunisia's interim government is preparing for a major shake-up as hundreds of protesters call for the resignation of the whole cabinet.
A government spokesman said Tuesday's reshuffle involves at least six ministerial posts. He, however, provided no details on the issue.
Political sources, on the other hand, said that the Tunisian politicians were trying to set up a committee of "wise men" to replace the interim government that has been in charge since January 14, when former president Zine El Abidine Ben Ali was toppled in a revolution.
The demonstrators are opposed to the new government as it still includes figures from the ousted regime.
The protesters defied a curfew for a second night to camp outside Prime Minister Mohammed Ghannouchi's office to press his government's ouster.
Ghannouchi had earlier said he would resign after elections within six months.
Meanwhile, teachers and students have started an open-ended strike to join the street protests.
Ben Ali's 23 years of dictatorship, which was marred by repeated human rights violations and torture, ended earlier this month after weeks of street protests.