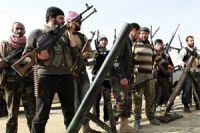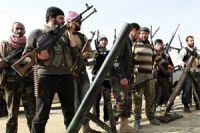 The Women's Ministry of Tunisia says it will develop a plan aimed at preventing the country's women from traveling to Syria to be used as comfort women by the foreign-backed Takfiri militants. According to Press TV, the ministry said in a statement released on Saturday "The ministry intends to boost its cooperation with both government and non-government bodies on this issue to come up with appropriate ways to thwart the plans of those who encourage such practices."
The ministry further said it would work to prepare a plan of information, sensitivity and education "targeting women and families everywhere to warn them of the seriousness of these practices," adding that a crisis group has already been formed.
On Thursday, Tunisia's Interior Minister Lotfi ben Jeddou said that Tunisian women who traveled to Syria had been working as sex partners for foreign-sponsored militants fighting against the Syrian government.
Meanwhile, a Saturday statement by Tunisia's Health Ministry said that "an increase in the number of young women leaving for so-called jihad al-nikah" has been noted.