Africa
Tunisia to Try Ben Ali: Tunisian Ambassador to Tehran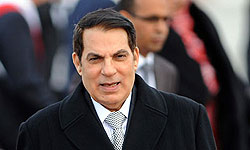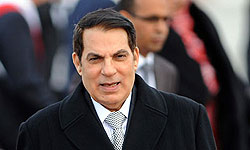 A senior Tunisian diplomat underlined the governments' efforts to return the country's former dictator Zine El Abidine Ben Ali from Zionist Puppet Saudi Arabia, and said Tunis will not try the dictator in absentia and will bring him to justice.
"The Tunisian government has made efforts in this regard and has made a request to Saudi Arabia but it has not received any positive response yet," Tunisian Ambassador to Tehran Mohammad al-Hasayeri told FNA on Monday.
"We will continue our efforts to return him since we intend to try Ben Ali in person and not in absentia," he added.
His remarks came after Ben Ali was earlier this month sentenced in absentia to life in prison for complicity in the murders of 43 protesters in the 2011 revolution that toppled him, a military judge said.
Hedi Ayari of the Tunis military court said that Ben Ali was judged with around 40 of his former officials, including General Ali Seriati, ex-head of presidential security, who was given a 20-year prison term.
Former Interior Minister Rafik Belhaj Kacem was sentenced to 15 years, while the case against Ahmed Friaa, another former interior minister, was dismissed.
In total, 21 of those charged were acquitted, and Ben Ali was the only defendant to receive a life sentence, a court official said.
The other sentences ran between five and 20 years. Families of the victims reacted angrily.
"All those convicted should have got life in prison," came shouts from a handful of relatives who made it to the sentencing hearing.
"Our children are not insects so that some of those convicted should only be condemned to five years in prison," said Saida Sifi, whose 19-year-old son was one of those killed.
"We will have revenge. We won't stand silent with our arms crossed," Sifi said.