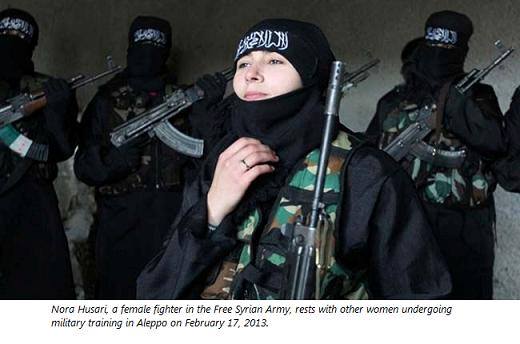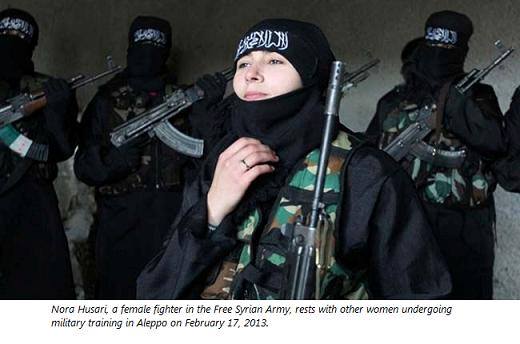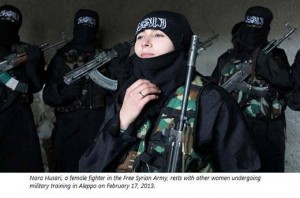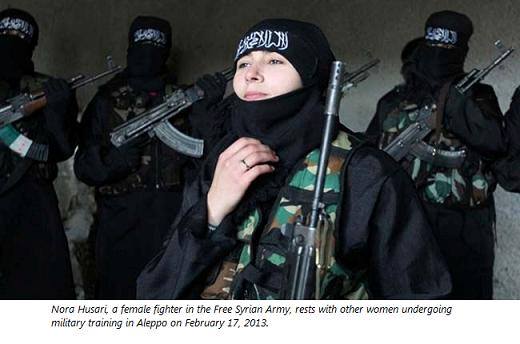 A number of Tunisian girls who had travelled to Syria to perform "Jihad al-Nikah" or "sexual Jihad" there have returned back home pregnant, Tunisian Interior Minister Lotfi Bin Jeddo says. The Tunisian girls "are (sexually) swapped between 20, 30, and 100 rebels and they come back bearing the fruit of sexual contacts in the name of sexual Jihad and we are silent doing nothing and standing idle," the non-partisan minister said during an address to the National Constituent Assembly on Thursday.
Bin Jeddo said the Interior Ministry has banned 6,000 Tunisians from travelling to Syria since March 2013 and arrested 86 individuals suspected of forming "networks" that send Tunisian youth for "Jihad" to Syria.
The minister hit back at human rights groups criticizing the government's decision to ban suspected "Jihadists" from travel. Most of those slapped with travel bans were less than 35 years old, he said.
"Our youths are positioned in the frontlines and are taught how to steal and raid (Syrian) villages," Bin Jeddo said.
Former Mufti of Tunisia Sheikh Othman Battikh said in April that 13 Tunisian girls "were fooled" into travelling to Syria to offer their sexual services to militants fighting to overthrow the government of President Bashar al-Assad.
The mufti, who was dismissed from his post days afterwards, described the so-called "sexual Jihad" as a form of "prostitution."
"For Jihad in Syria, they are now pushing girls to go there. 13 young girls have been sent for sexual Jihad. What is this? This is called prostitution. It is moral educational corruption," the mufti told reporters.
In August, general director of the public security service Mostafa Bin Omar said a "sexual Jihad cell" was broken up in an area west of the country where al-Qaead militants holed up.
Bin Omar told reporters that al-Qaeda affiliate Ansar Shariah was using minor girls, dressed in the full face cover to offer sexual services for male terrorists.