Africa
Tunisian opposition sit-in protest authorized to continue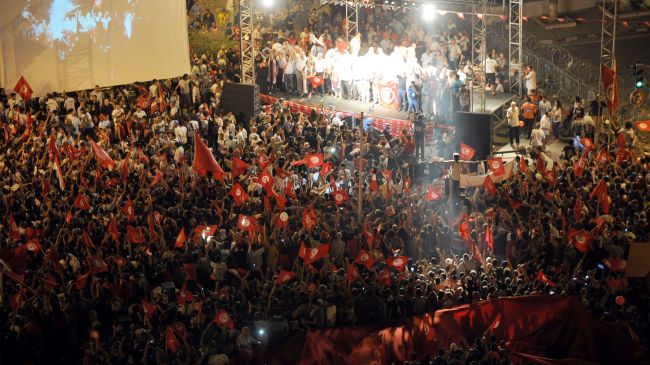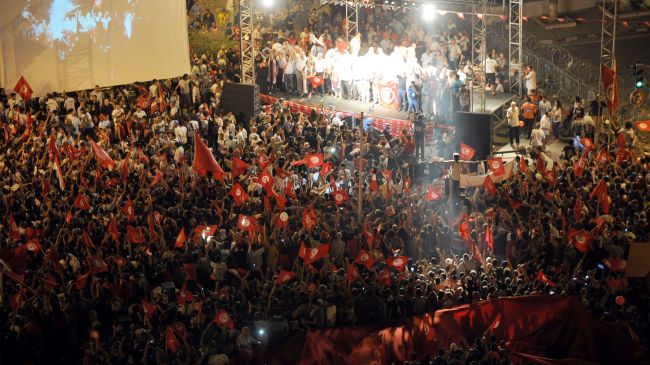 Tunisians protesters have been authorized to continue their sit-in outside parliament in the capital Tunis after police ordered them to end their protest and dismantled their tents.
On Friday, Tunisian police tried to disperse the protesters, but the two-week-old sit-in continued as Interior Minister Lotfi Ben Jeddou issued a directive legalizing the protest.
"We convinced them to allow us to reinstall the tents and continue our sit-in, which is peaceful," said Khemais Ksila, of the opposition movement Nidaa Tounes.
On Tuesday, tens of thousands of people thronged the streets in the Tunisian capital, Tunis to call for the resignation of the government and the dissolution of the transitional constituent assembly. Opposition leaders reportedly said some 100,000-200,000 took part in the protest.
Tunisia has been the scene of massive protests since the leader of the left-wing Popular Movement party Mohamed Brahmi was killed on July 25, five months after opposition leader Chokri Belaid was assassinated.
The North African country has been grappling with political instability and insecurity since the fall of former dictator Zine El Abidine Ben Ali in 2011.