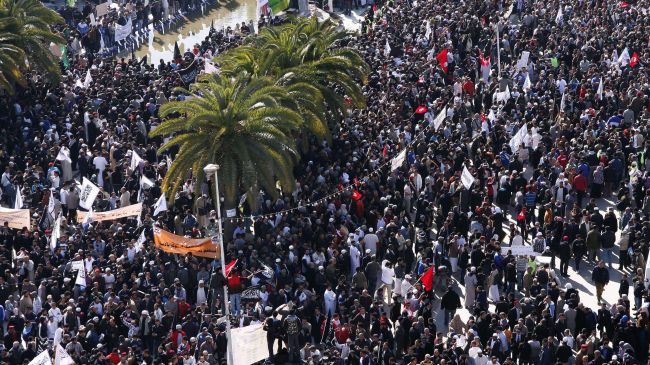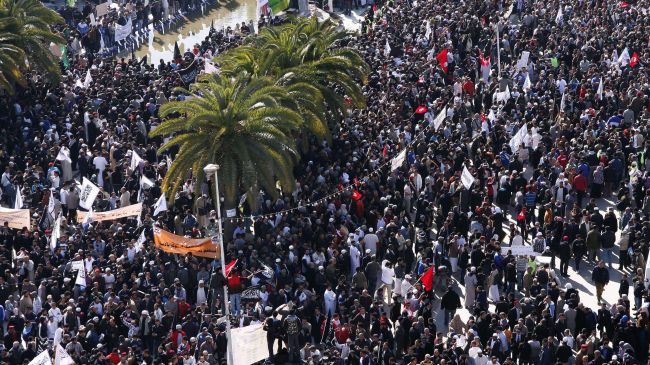 Thousands of people have gathered outside the Tunisian parliament to demand the pursuit of Sharia law in the post-revolution country.
The demonstrators gathered on Friday outside the parliament in the capital, Tunis, saying they will reject any future constitution that does not include Sharia.
"The people want the application of God's Sharia", "Our Qur'an is our constitution", "No constitution without Sharia," and "Tunisia is neither secular nor scientific, it is an Islamic state," they shouted.
In January 2011, popular protests led to the ouster of Western-backed dictator Zine El Abidine Ben Ali and encouraged uprisings in the Arab states, namely Bahrain, Egypt, Libya, Saudi Arabia and Yemen.
A provisional constitution was adopted in the North African country in December after voters chose an assembly to appoint a new interim government and rewrite the constitution.
A new constitution is currently being drafted and is expected to be completed by mid-2012.