Africa
Tunisians stage sit-in in support of army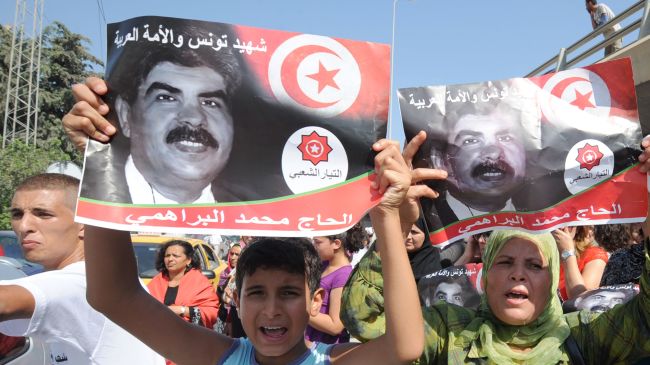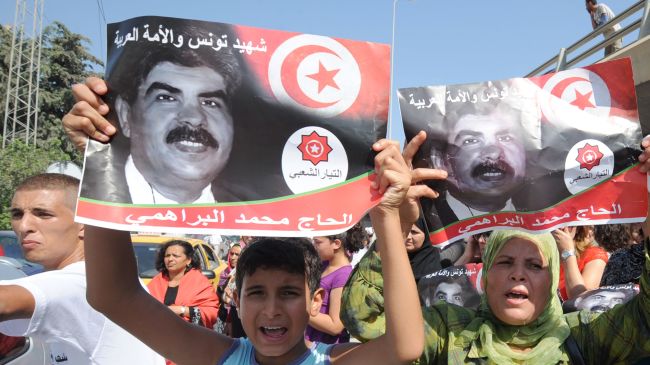 Tunisians have staged a sit-in to show support for the army, two days after eight soldiers were killed in an ambush near the Algerian border.
Unknown assailants killed the soldiers in Mount Chaambi, southwest of the capital Tunis, on Monday.
No group has claimed responsibility for the attack, but Tunisian officials lay the blame on Salafi terrorist groups.
On Wednesday, protesters waving the Tunisian flags gathered in Tunis and held a candlelight vigil.
The sit-in comes as political tensions in the North African country are on the rise following last week's assassination of opposition leader Mohamed Brahmi, the leader of the left-wing Popular Movement party.
Brahmi was assassinated outside his home in the Tunisian capital on July 25.
On Wednesday, Education Minister Salem Labyedh submitted his resignation amid growing pressure from opposition groups in the government to step down.
Tunisia's Ettakatol party, part of the ruling coalition led by the Ennahda party, has called on the government to resign because of the tensions following Brahmi's killing.
On Monday, Tunisian Prime Minister Ali Larayedh said the government will not step down despite opposition's demands.
"This government will stay in office: we are not clinging to power, but we have a duty and a responsibility that we will exercise to the end," Larayedh said.
He also proposed December 17 as the date for the general elections.
Brahmi's assassination has triggered nationwide demonstrations.
Tunisia, the birthplace of pro-democracy protests across North Africa and the Middle East, is struggling with a democratic changeover after the overthrow of its Western-backed dictator Zine El Abidine Ben Ali in 2011.