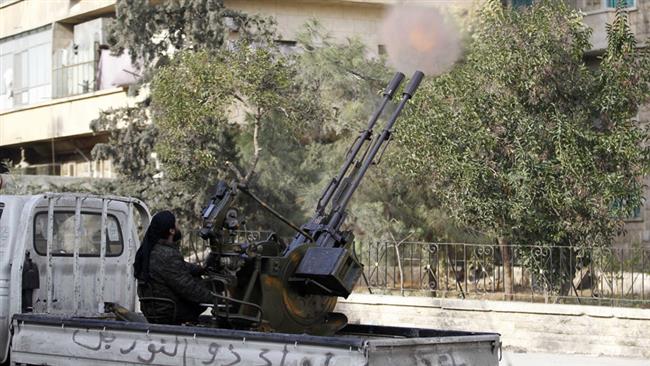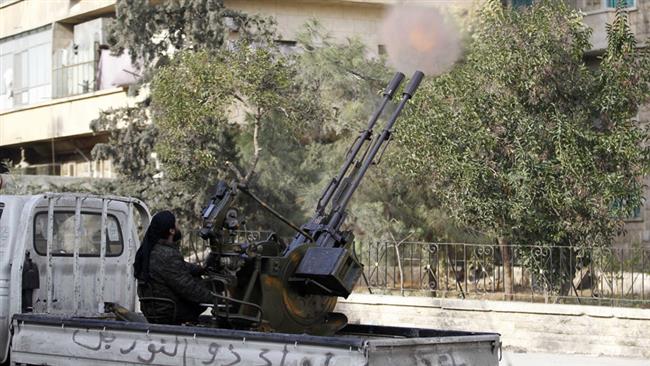 As Turkey continues to aid al-Nusra Front, some 10,000 militants of the Takfiri terrorist group have converged around Syria's northwestern province of Aleppo, says Russia's General Staff.
"Despite progress achieved in securing a ceasefire, Turkey continues to funnel men and arms to al-Nusra Front," said Lieutenant General Sergey Rudskoy, the head of the Main Operative Department of the Russian General Staff, on Monday.
On February 27, a US- and Russia-sponsored ceasefire was brokered between the Syrian government and dozens of militant groups operating in the country. Daesh and al-Qaeda-affiliated al-Nusra are excluded from the truce.
"Al-Nusra's men and materiel are being allowed to pass through areas that the US has designated as being controlled by the opposition," he added while noting that Russia has on multiple occasions called on the US to aid in limiting al-Nusra's operations.
Rudskoy stressed that over 8,000 al-Nusra terrorists have gathered on the southwestern outskirts of Aleppo and 1,500 more are positioned in the city's north.
In the last 24 hours, over 300 militants, a tank and 20 armed off-road vehicles have arrived in the city's vicinity, he added.
"It is reliably known that the militants are planning a large-scale offensive with the aim of cutting off communication between Aleppo and Damascus," he said. "If they are not stopped, we could see a blockade of the northern parts of Syria."
Last month, Russia set up a center at Hmeimim airbase in Latakia to monitor the ceasefire.
"The number of settlements that have joined the reconciliation process and signed relevant agreements with the Syrian authorities has risen to 61. A total of 47 statements of intention on cessation of hostilities have been signed with the leaders of armed groups of moderate opposition," Rudskoy added.
Syria has been grappling with a deadly conflict it blames on some foreign states for more than five years. The militancy has left over 470,000 people dead so far, according to a February report by the Syrian Center for Policy Research.