Middle East
Turkey
Turkey axes 28,000 teachers despite severe educational staff shortages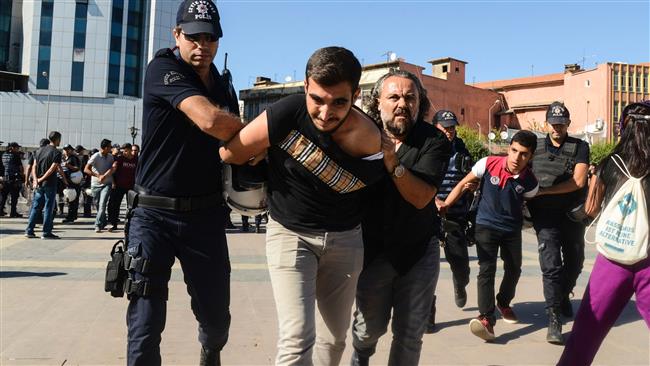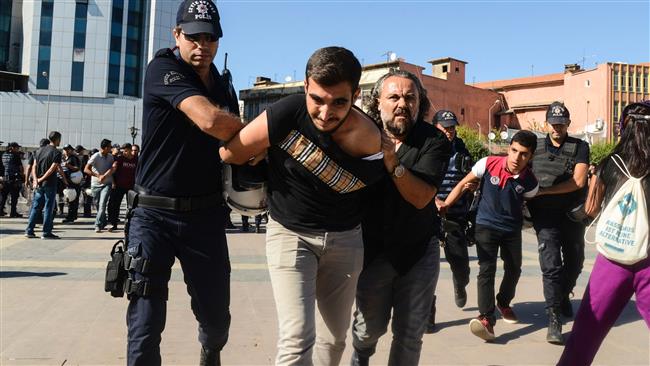 Turkey has fired some 28,000 teachers and suspended a further 9,500 over terrorism links in the aftermath of a failed July coup.
"As part of our fight against terrorism, necessary measures have been carried out on teachers along with other civil servants assessed to be linked with terrorist organizations," said Turkish Deputy Prime Minister Nurettin Canikli on Monday after a cabinet meeting.
He added that 455 of the teachers who had been previously suspended were reinstated after investigations proved their innocence.
Canikli's announcement came at the start of the new Turkish school year after the summer holidays.
Some 18 million children began their school year in Turkey on Monday, amid vast staff shortages resulting from the post-coup crackdown.
"It is believed that this school year will take place in general chaos, as there are 40,000 to 50,000 vacancies and no preparation on the side of the ministry of education," said the president of the Istanbul teachers' union, Huseyin Ozev.
Over the past few weeks, teachers in the country's mostly Kurdish southeastern regions have been targeted over alleged links to the Kurdistan Workers' Party (PKK), which Turkey deems as a terrorist organization.
Following the botched putsch, Ankara also suspended around 100,000 civil servants and detained some 40,000 people over ties with the opposition cleric, Fethullah Gulen (seen below), who is blamed for the coup attempt.
The coup began when a faction of the Turkish military declared it was in control of the country and the government was no more in charge.
Tanks, helicopters, and soldiers then clashed with police and people on the streets of the capital, Ankara, and Istanbul. Between 200 and 300 people were killed on all sides in the attempted coup d'état.