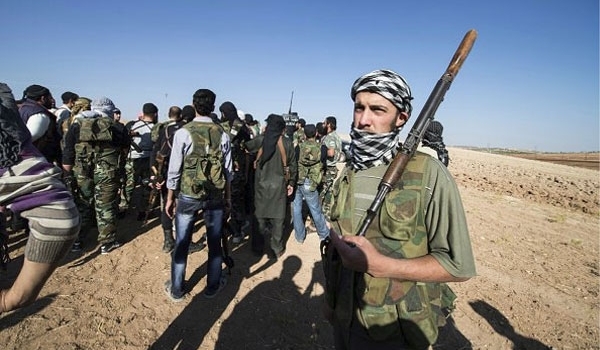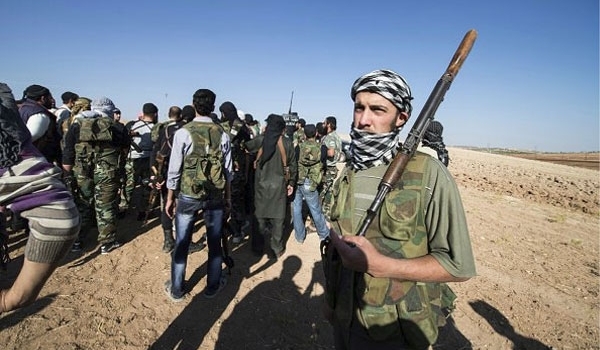 The Turkish-backed militants intend to head towards Manbij to take the city from the Kurdish forces who could drive out the ISIL, a terrorist ringleader said on Sunday.
Colonel Ahmed Osman, the commander of Sultan Murad terrorist group, told the Arabic service of Reuters that the Turkey-backed forces were "certainly heading towards Manbij" since the Syrian Democratic Forces (SDF) had fortified their positions instead of evacuating the strategic city.
The SDF forces won back Manbij from the ISIL earlier this month.
The Turkish Army, supported by the US-led coalition and certain terrorist groups launched a military operation on Wednesday to allegedly drive the ISIL out of Jarabulus town.
Now after finishing the job in Jarabulus, they have been witnessed as aiming to further advance in Northern Syria.
On Saturday, the Kurdish-led Manbij military council warned the Turkish army over deployment of troops to the Northern parts of Syria, and vowed to give "an appropriate response to Ankara's aggressive plans in future".
"We will give firm response to the Turkish army if it continues its troops' deployment in Northern Syria," the Manbij Military Council said in a statement.
The council that is run by the majority Kurdish forces of the SDF blasted the Turkish air force for inflicting a number of civilian casualties during its airstrikes on the city of Jarablus Saturday morning, and complained that "this action by Turkey is dangerous and was carried out by misusing the silence shown by the international community to interfere in Jarablus' affairs".
The council said that Turkey is trying to shift its internal crisis to Northern Aleppo, adding, "The Syrian Kurds warn Turkey not to hinder the war against terrorists in Northern Syria."