Turkey
Turkey backs terrorists who massacre the Kurds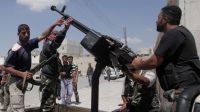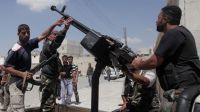 A retired Lebanese army general says Turkey is supporting terrorist groups against the Kurds in Syria as Ankara is fearful of their union with the Kurdish state of Iraq.
According to Press TV, Hisham Jaber said "There is no doubt that Turkey is supporting the al-Nusra and al-Qaeda and all of the Jihadist groups against the Kurds because Turkey is really afraid that this region of the Kurds will later move into a mini-state and will be connected to the Kurdish state of Iraq and also it will present a major and real threat to the unity of Turkey."
He added that the Kurds are currently united and seek to achieve self-governance in their region and drive out all extremist Jihadists.
Jaber noted that the Kurds' fight against al-Qaeda-linked al-Nusra Front does not target the Syrian government.
Arabic-language al-Alam News Network reported early this month that the foreign-backed insurgents fighting the Syrian government attacked Tal Abyad district of Raqqa governorate in Kurdish-populated northern Syria, killing 330 women and elderly men as well as 120 children.
The massacre came a week after al-Nusra terrorists attacked two Kurdish villages in Aleppo and took around 200 civilians hostage.