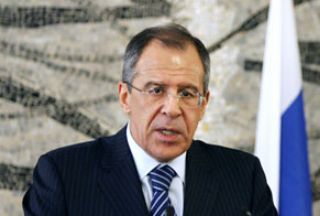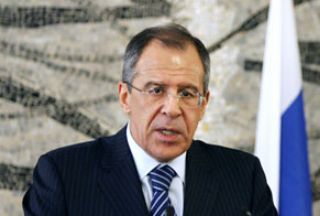 Russian Foreign Minister Sergei Lavrov has ruled out the idea of Turkey and Brazil joining the major powers' talks on the Iranian nuclear program.
"There have been no discussions on the issue," RIA Novosti quoted Lavrov as saying on Wednesday.
After the Tehran declaration was signed, Iran called for the participation of Turkey and Brazil in the P5+1 group's talks on the Iranian nuclear program.
The P5+1 group members are the five permanent members of the UN Security Council — the United States, Britain, Russia, France, and China — and Germany.
The foreign ministers of Iran, Turkey, and Brazil signed a declaration in Tehran on May 17, according to which the Islamic Republic would ship 1200 kilograms of its low-enriched uranium to Turkey to be exchanged for 120 kilograms of 20 percent enriched nuclear fuel rods to power the Tehran research reactor, which produces radioisotopes for cancer treatment.
"The UN Security Council has recognized the Iran Six as an informal leader to consider the settlement of all aspects relating to the Iranian nuclear program. But at the same time it is clear that a number of other countries are interested in helping settle this rather old issue peacefully. Brazil and Turkey are among them," Lavrov said.