Human Rights
Middle East
Syria
Turkey
Turkey cracks down on Syrian refugees, deports them to terrorist-controlled Idlib: HRW
Turkey has launched a crackdown on Syrian refugees in the country, reportedly forcing them to sign "voluntary return" forms and deporting them the back to Syria.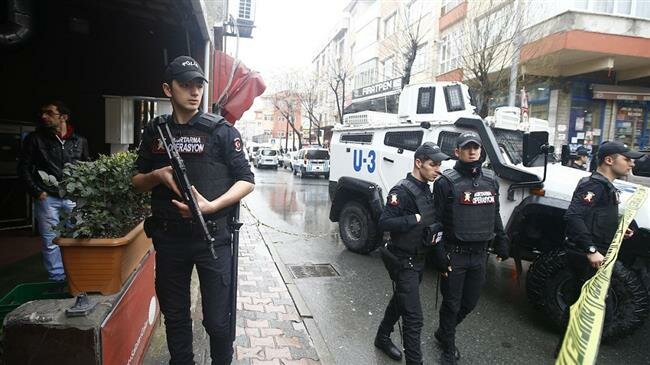 The Human Rights Watch (HRW) published a report detailing numerous accounts of registered and non-registered refugees being verbally and physically abused before being forcefully transported to Syria's terrorist-occupied northern Idlib province.
"Turkey claims it helps Syrians voluntarily return to their country, but threatening to lock them up until they agree to return, forcing them to sign forms, and dumping them in a war zone is neither voluntary nor legal," said HRW's associate emergencies director Gerry Simpson.
The Turkish government has played a major in role in supporting various terrorist groups seeking to topple Syrian President Bashar al-Assad, turning the country into a vital gateway for terrorist forces and supplies seeking to enter Syria.
The bloody conflict and havoc resulting from the foreign-backed terror campaign against the country has so far led to more than 400,000 deaths according to United Nations estimates.
The resulting humanitarian crisis has also consequently led to the creation of one of the world's most serious refugee crises, with Turkey being overwhelmed with millions of Syrian refugees fleeing the war, many of which seek to further immigrate to Europe.
An estimated 3.6 million Syrian refugees currently reside in Turkey, the highest number of Syrian refugees in any country.
About half a million of them reside in the country's largest city of Istanbul amid rising Turkish public anger over the refugees' presence.
Last month, the UN warned that a military escalation in Idlib could send up to "two million" additional refugees into Turkey.
Turkey has been registering refugees under a "temporary protection" status since 2014.
The registration solely grants the refugees the right to reside and work in the province where they originally applied for protection.
On July 19, the European Union pledged 1.41 billion euros in additional assistance to Turkey for accommodation of refugees. Istanbul had previously criticized the EU for failing to adequately fulfill its pledges of support.
Turkey: EU funds not reaching Syria refugeesTurkey says much of the EU funds for Syrian refugees in the country is not properly earmarked.
Illegal Syrian refugees in Istanbul will be sent to other provinces: Interior MinisterThe Turkish interior minister has said the Syrian refugees who are not registered will be sent to camps to legalize their presence in Turkey.
The decree did not mention what would happen if refugees failed to comply.
Reports from the HRW and other groups, however, suggest that Turkish authorities are not complying with their own August 20 deadline, forcibly displacing Syrian refugees beforehand and even deporting them to Idlib.
HRW has denounced the deportations, claiming that the transport of Syrian refugees to Idlib, which is currently controlled by Turkish-backed terrorists, constitutes as forced deportation to places where refugees "fear harm".
"Turkey is bound by the international customary law of non-refoulment, which prohibits the return of anyone to a place where they would face a real risk of persecution, torture or other ill-treatment, or a threat to life," read the statement.
Meanwhile, a group of Syrian refugees opposing the recent Turkish measures have organized a protest in Istanbul on Saturday, specifically protesting the provincial governor's August 20 decree.