Syria
Turkey deploys 250 tanks near Syrian border amid escalating tensions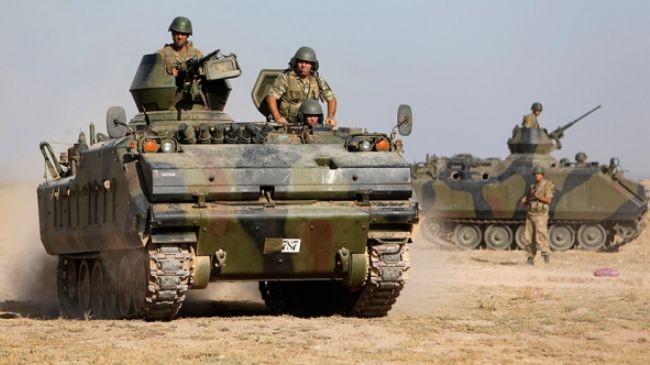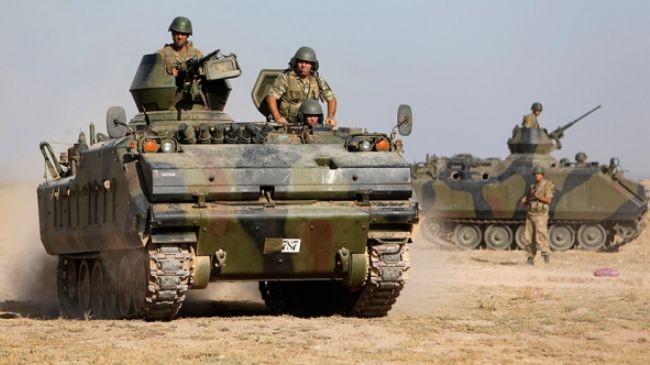 Turkey has deployed 250 tanks along its southern border with Syria amid rising tensions with the Damascus government over the past few days.
The tanks along with military vehicles of the Turkish Armed Forces, artillery units and a large number of military personnel, were dispatched to the southeastern provinces of Sanliurfa, Gaziantep and Mardin at the Turkish-Syrian border.
Turkey has beefed up its military defenses on its border with Syria over the past weeks, stationing tanks, anti-aircraft missiles, and additional troops in the area.
Tensions have been running high between Syria and Turkey, with Damascus accusing Turkey — along with Saudi Arabia and Qatar — of backing a deadly insurgency that has claimed the lives of many Syrians, including security and army personnel.
In an interview with the Turkish daily Cumhuriyet in July, Syrian President Bashar al-Assad said Ankara "has supplied all logistic support to the terrorists who have killed our people."