Middle East
Turkey
Turkey executes West's plans in the region and is trying to create tension in (anti-Israel) resistance front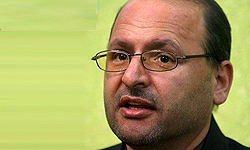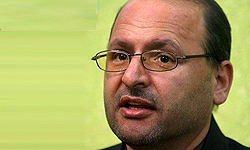 Ankara is trying to find leverage against Baghdad by meddling in Iraq's internal affairs and supporting the Kurdistan Regional Government (KRG), a sernior Iranian lawmaker said.
"By getting close to the (Iraqi) Kurdistan region and giving refuge to (fugitive Vice-President) Tariq al-Hashemi, Ankara is trying to find leverage against Baghdad," Member of the parliament's National Security and Foreign Policy Commission Ahmad Bakhshayesh Ardestani said.
He deplored Turkey's interference in the internal affairs of Iraq saying that the political tension between Ankara and Baghdad is harmful to the region.
Turkey executes West's plans in the region and is trying to create tension in (anti-Israel) resistance front, which comprises the Islamic Republic of Iran, Syria, Iraq and Lebanese Hezbollah movement in order to exert pressure on them, the lawmaker stated.
Earlier this month, Iraq's Al-Nakhil news agency quoted informed sources as saying that Turkey has also provided Hashemi with a $4mln budget to stir unrests in Iraq's Western province of Anbar.
The sources noted that Saudi Arabia and Qatar have earmarked huge budgets for fueling ethnic strife in Anbar and Nineveh provinces.
Security forces revealed on Wednesday that several regional states, including Qatar, have paid $100 to each participant in this week's protest rallies in al-Anbar in support of Iraqi Finance Minister Rafia al-Issawi, whose bodyguards have been arrested on terrorism charges last month.
Al-Nakhil news agency quoted a security official as saying that after the arrest of Issawi's bodyguards, several groups affiliated to the regional states, specially Qatar, paid huge sums to their sympathizers in Anbar, Salaheddin and Nineveh provinces to stage rallies against the Iraqi government.