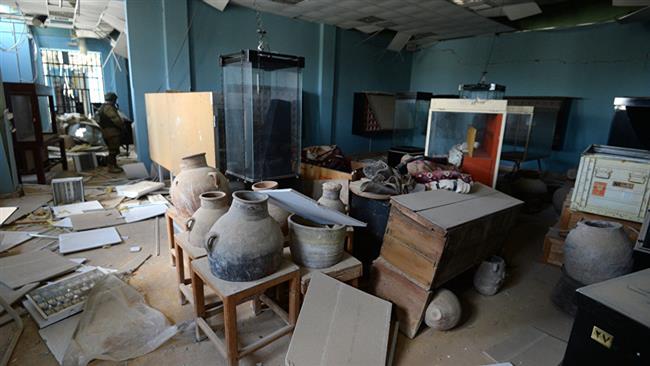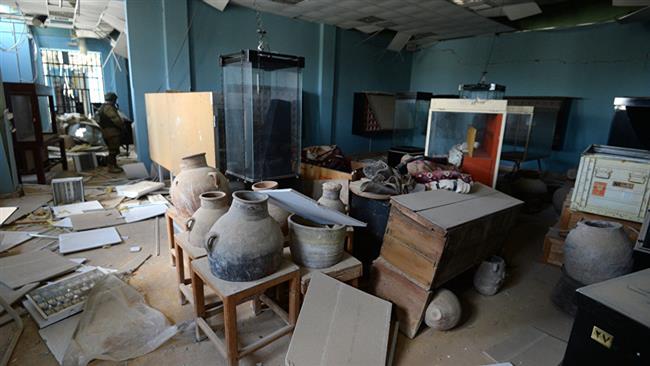 The southeastern Turkish city of Gaziantep has become a hub for selling antiques and artifacts stolen by the Daesh terrorist group from Syria, says Russia's permanent UN ambassador.
Daesh's annual illegal income from the sales of stolen historical relics reaches nearly 200 million dollars, Vitaly Churkin said in a letter presented to the UN on Wednesday.
He stressed that most of the artifacts are sold on the black market after being smuggled into Turkey from Syria. "Those pieces of antiques are sold through auctions illegally on websites and through local markets," Churkin added.
Thousands of internationally recognized archaeological sites are still held by the Takfiri terrorists, nine of which are present in the United Nations Educational, Scientific and Cultural Organization (UNESCO) World Heritage List, he noted.
In the letter, Churkin added that some of relics are being sold in newly opened shops on the Turkish-Syrian border or being transported to Izmir, Mersin, and Antalya where forged documents are obtained to hide their illegal origins.
This is not the first time Turkey has been implicated in the sales of looted historical artifacts. According to documents recently revealed by the Kurdish People's Protection Units (YPG), Daesh is widely engaged in the act of smuggling artifacts into Turkey.
After entering a tunnel abandoned by Daesh in the Syrian province of Hasakah, Kurdish forces found archeological relics along with a letter addressed to Takfiri border sentries.
"To the brother responsible for the border, please assist the passage of brother Hussein Hania Sarira through your post along with the man from Turkey – the artifacts trader, for the purpose of working with us," it read.
Last year, UNESCO Director General Irina Bokova warned of the massive-scale plunder of Syria's archeological sites by the Daesh.
She stressed that satellite imagery shows archeological sites across Syria are dotted by hundreds of illegal excavations, proving that the valuable historic sites are being looted on an "industrial scale." She further noted that local farmers were being forced to excavate sites for artifacts which eventually make their way to private collectors around the world.