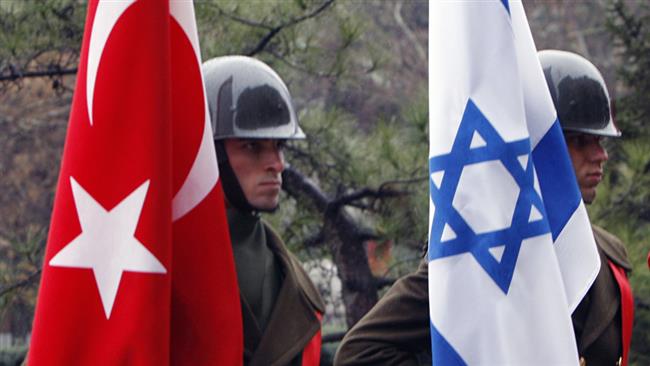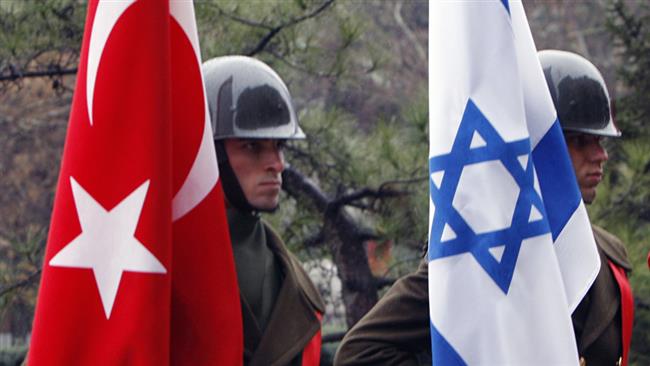 Ankara says Turkey and Israel have made progress towards the conclusion of an agreement aimed at ending a six-year freeze in their relations.
The Turkish Foreign Ministry said its undersecretary Feridun Sinirlioglu, the Israeli PM's special envoy Joseph Ciechanover and Israeli general Jacob Nagel met in London Thursday to discuss the reconciliation deal.
The statement on Friday further said Ankara and Tel Aviv had agreed that an accord would be finalized in the next meeting, which would happen very soon.
Turkish Prime Minister Ahmet Davutoglu confirmed earlier on Thursday that the two sides have been holding fresh negotiations on the normalization of ties.
"Meetings with Israel have been taking place for a while and they are continuing today," Davutoglu said.
The Turkish premier added that "the next steps will be clear and the necessary announcements will be made to the public" in case Ankara's demands are received favorably.
Israeli daily Haaretz also said in a recent report that the negotiating teams were set to meet for discussions on ways to narrow remaining differences on issues such as Hamas headquarters in Istanbul and the Gaza siege.
The meetings come after Turkish President Recep Tayyip Erdogan expressed readiness to normalize his country's relations with Tel Aviv after six years of strained relations.
In January, Erdogan said Turkey needed Israel in the region as the two sides indicated their enthusiasm to normalize relations.
On March 24, Turkish media quoted Israeli Prime Minister Benjamin Netanyahu as saying that Tel Aviv wanted to mend relations with Ankara. He said Israel has always maintained a policy of rapprochement with Turkey.
Turkey and Israel see eye to eye on the Syria conflict and the need to topple President Bashar al-Assad.
Ankara is suspected of actively training and arming Takfiri militants operating inside Syria and buying smuggled oil from them. Israel has set up hospitals near the border with Syria to treat militants injured in the fight with Syrian troops.
Israel and Turkey were traditionally close allies in the late 1990s and early 2000s. Ankara-Tel Aviv relations, however, soured following an Israeli attack on an aid ship that was attempting to break the Israeli naval blockade of the Gaza Strip in May 2010.
The raid killed nine Turkish citizens and injured about 50 other people who were part of the team on the six-ship convoy. A tenth Turkish national later succumbed to his injuries.
In September that year, Turkey suspended its military ties with Israel and expelled the Israeli envoy from Ankara over Tel Aviv's refusal to apologize for its killing of the Turkish nationals aboard the Gaza-bound vessel.