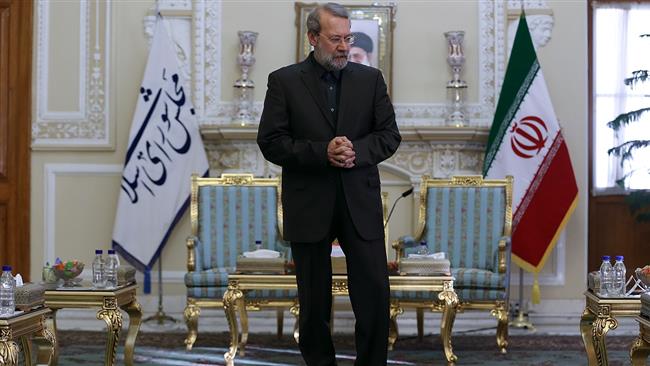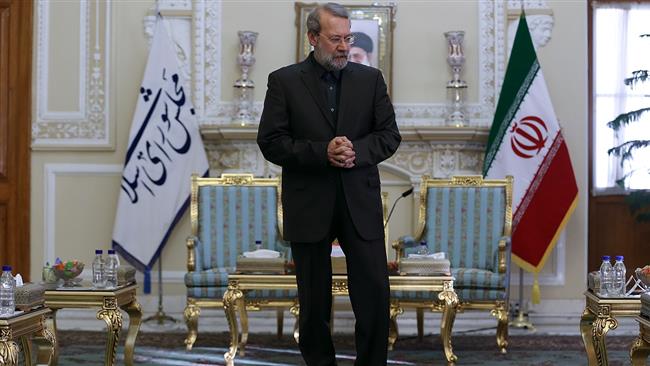 Iran's Parliament (Majlis) Speaker Ali Larijani says Turkey made a "big mistake" shooting down a Russian fighter jet near the Syrian border.
Larijani made the comments during a meeting with LuxembourgerForeign Minister Jean Asselborn in Tehran on Wednesday.
He also criticized the stance taken by US President Barack Obama and his administration, saying, "Obama's support of this action is an even bigger mistake that further intensifies the conflicts in the region."
On Tuesday, Obama expressed his country's support for Turkey after it shot down a Russian Su-24M aircraft with two pilots aboard, claiming that the fighter jet had violated the Turkish airspace. "Turkey, like every country, has a right to defend its territory and its airspace," Obama said.
Russia dismisses Ankara's claims and says the fighter jet was downed in the Syrian airspace, where the Russian air force has been carrying out combat sorties against Takfiri terrorists since September 30 upon a request by the Syrian government.
Broaching the subject of Takfiri terrorism in the region, Larijani said that some regional and Western countries support these groups supposing that they can use the conflicts in the region to achieve their own objectives.
In his turn, Asselborn said solving the crises in the Middle East is of utmost importance as any insecurity in the region would endanger the security of European countries.
While in Tehran, Asselborn also met with his Iranian counterpart, Mohammad Javad Zarif, President Hassan Rouhani, and Ali Akbar Velayati, a senior adviser to Leader of the Islamic Revolution Ayatollah Seyyed Ali Khamenei.