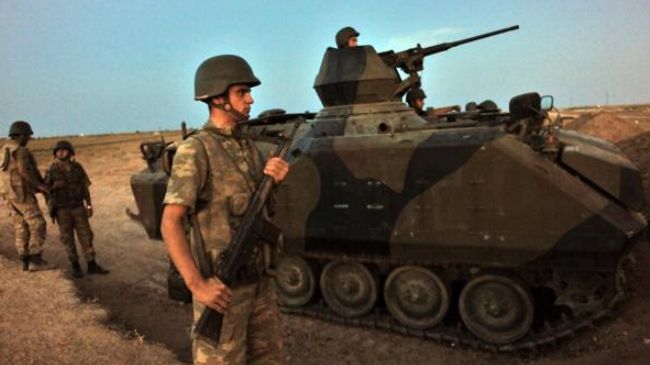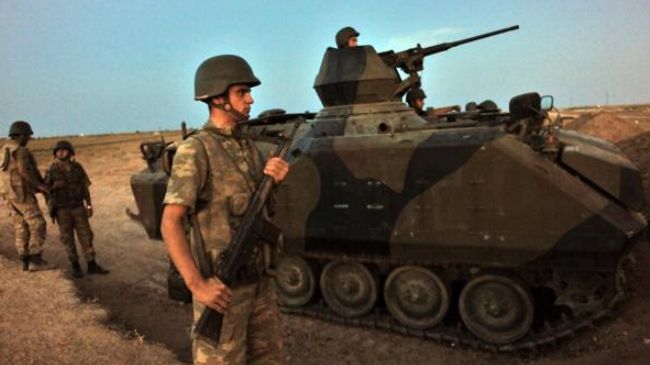 The Turkish military has fired mortar shells into Syria for the fourth day in a row after a number of projectiles slammed into the southern border province of Hatay.
"A mortar landed today (Saturday) at 7:00 a.m. local time (0400 GMT) about 50 meters inside Turkish territory in an open space about 700 meters from the village of Guvecci and about 300 meters from a police station," the office of the Hatay governor said in a statement, AFP reported.
According to the statement, there were no reports of casualties in the incident.
It added that the Turkish army responded by firing four rounds of mortars. The statement also noted that the Syrian mortars had been fired by government forces that were attacking insurgents near the Syrian-Turkish border.
The latest exchange came three days after mortar shells from the Syrian side of the border killed five civilians in the town of Akcakale, which is located in Sanliurfa province in southeastern Turkey.
On October 5, Turkish Prime Minister Recep Tayyip Erdogan said that Turkey was not far from war with Syria due to the cross-border attacks.
"We are not interested in war, but we're not far from it either," Erdogan told a crowd in Istanbul.
"Those who attempt to test Turkey's deterrence, its decisiveness, its capacity; I say here they are making a fatal mistake," he warned.
On October 4, the Turkish parliament authorized cross-border military action against Syria "when deemed right."
Tensions have been running high between Syria and Turkey, with Damascus accusing Turkey — along with Saudi Arabia and Qatar — of backing a deadly insurgency that has claimed the lives of many Syrians, including security and army personnel.
In an interview with the Turkish daily Cumhuriyet in July, Syrian President Bashar al-Assad said Ankara "has supplied all logistic support to the terrorists who have killed our people."