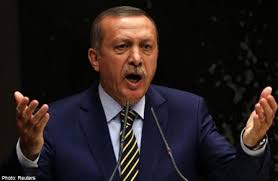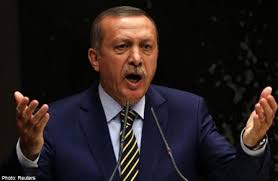 Turkish President Recep Tayyip Erdogan has approved a controversial bill giving telecoms authorities more power to block websites and monitor online users.
The regulations, which were approved on Thursday, are part of broader measures proposed earlier this week by the ruling Justice and Development Party (AKP).
The new regulations authorize telecommunication authorities to store Internet users' data, potentially letting them track online activity and block websites "to protect national security, public order and to prevent crime" without a court order.
The mainstream opposition party, Republican People's Party (RPP), has already objected to the bill with the Constitutional Court.
Meanwhile, Reporters Without Borders and some other organizations strongly rejected the new legislation.
"By increasing the possibility of blocking sites in this way, the authorities are yet again reaffirming their determination to control the Internet," it said in a recent statement.
Ankara also blocked access to Twitter on March 20, after it was used to spread corruption allegations against Erdogan, who was then prime minister, and his inner circle.
YouTube was blocked on March 27 after the release of an audio recording revealing a discussion among top Turkish security officials about a possible false-flag operation to justify a military offensive against Syria.
The developments come as protesters used social media during last year's anti-government protests, and the platforms were used this year to spread audio recordings containing corruption allegations against the government.
The laws governing Internet in Turkey were already updated this year in a move that activists said is harming freedom and increasing censorship.