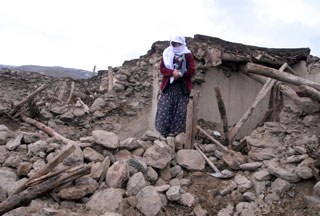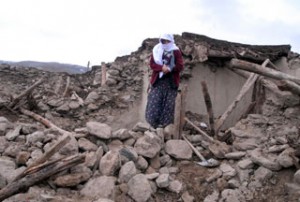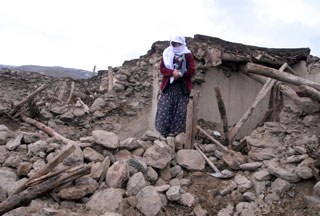 Turkish officials put the death toll from a strong earthquake in eastern Turkey at 51 after rescuers called off search-and-rescue operations in the area.
Fifty-one people were killed by the 6.0-magnitude earthquake that shook eastern Turkey early Monday morning, Turkish Hurriyet Daily News reported.
At least four of the dead were children.
Deputy Prime Minister Cemil Cicek put the death toll at 57, but crisis desks in both Elazig and Ankara said later that the official toll stood at 51, offering no explanation for the confusion.
The quake caused the most deaths in six villages around the epicenter near the town of Karakocan in Elazig province.
Rescuers struggled to dig survivors from the rubble after the tremor struck at 4:32 am (0232 GMT), razing mud-brick houses in five remote mountainous villages in the mainly Kurdish area and killing whole families in their beds.
The rescuers called off search-and-rescue operations after about eight hours and quickly began to bury the victims.
"According to the information we have, no one remains under the rubble. The work has been ended," an official from a crisis desk at the governor's office told AFP.
The tremor left 74 others injured, officials in Elazig said.
According to the officials, 34 of the injured remained hospitalized Monday afternoon, including one in serious condition.