Turkey
Middle East
World News
Turkey says Russia, Ukraine 'close to agreement', made progress on 'critical' issues
Turkey's foreign minister says Russia and Ukraine have made progress on their negotiations and are close to an agreement to end the war, nearly a month after Russia launched an operation in Ukraine to demilitarize and de-Nazify the country.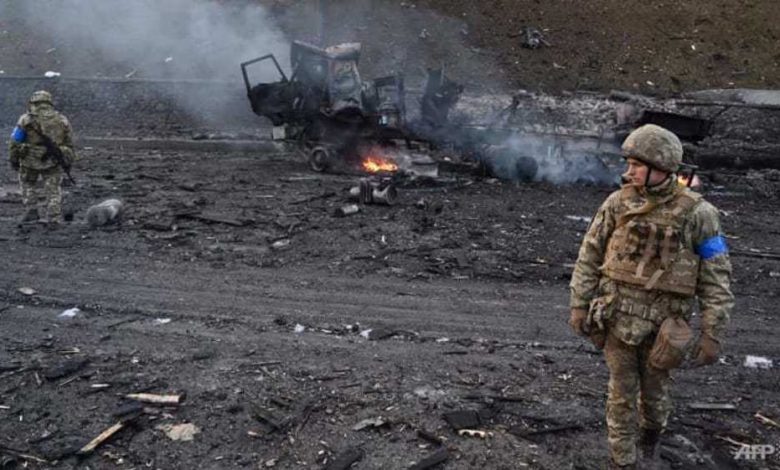 "Of course, it is not an easy thing to come to terms with while the war is going on, while civilians are killed, but we would like to say that momentum is still gained," Mevlut Cavusoglu said on Sunday, according to AFP. "We see that the parties are close to an agreement."
Moscow and Kiev reported some progress in their negotiations last week, but at the same time accused each other of dragging matters out.
Cavusoglu, who traveled to Russia and Ukraine last week, said there had been "rapprochement in the positions of both sides on important subjects, critical subjects."
"We can say we are hopeful for a ceasefire if the sides do not take a step back from the current positions."
In an interview with Turkey's Hurriyet newspaper, Turkish presidential spokesman Ibrahim Kalin said the sides were negotiating six points: Ukraine's neutrality, disarmament and security guarantees, the so-called "de-Nazification," removal of obstacles to the use of the Russian language in Ukraine, the status of the breakaway Donbass region and the status of Crimea, which was annexed by Russia in 2014.
Turkey says it is ready to host a meeting between Presidents Vladimir Putin of Russia and Volodymyr Zelensky of Ukraine.
"We are working day and night for peace," Cavusoglu said on Sunday.
Ten million fled homes in Ukraine: UN
Separately, the United Nations High Commissioner for Refugees said on Sunday that ten million people – more than a quarter of the country's 37 million population – have fled their homes in Ukraine due to the war.
"Among the responsibilities of those who wage war, everywhere in the world, is the suffering inflicted on civilians who are forced to flee their homes," said Filippo Grandi.
"The war in Ukraine is so devastating that 10 million have fled either displaced inside the country, or as refugees abroad."
The UN refugee agency says more than 3,389,000 people have left the country since Russia began the operation on February 24, with some 90 percent of them being women and children. Ukrainian men aged 18 to 60 are eligible for military call-up and cannot leave.
UNICEF, the UN children's agency, has said more than 1.5 million children are among those who have left the country, warning of "real, and growing" risks of human trafficking and exploitation they face.
At least 902 civilians killed in Ukraine: UN
The UN Office of the High Commissioner for Human Rights (OHCHR) also said on Sunday that at least 902 civilians have been killed and nearly 1,500 injured in Ukraine since the conflict began. Most of the casualties were from explosive weapons such as shelling from heavy artillery and multiple-launch rocket systems, and missile and airstrikes, the office said. It added that the actual toll is thought to be considerably higher since the OHCHR has not yet been able to receive or verify casualty reports from several badly hit cities, including Mariupol.
President Putin announced the "special military operation" on February 24 aimed at the "demilitarization" of the Donetsk and Lugansk regions, largely populated by ethnic Russians, in eastern Ukraine. In 2014, the two regions – collectively known as the Donbas – declared themselves new republics, refusing to recognize Ukraine's Western-backed government.
The US and its European allies have labeled the military offensive Putin's imperial-style land grab, saying it has so far been poorly executed because the Kremlin underestimated Ukrainian resistance and Western resolve to punish Russia with unprecedented waves of sanctions.