Turkey
Economy
Iraq
Middle East
Turkey seeking dominance over oilfields in Iraq's Mosul, Kirkuk: Analyst
An expert on Middle Eastern affairs tells that Ankara is after complete dominance over all oil resources in Iraq's Mosul and Kirkuk.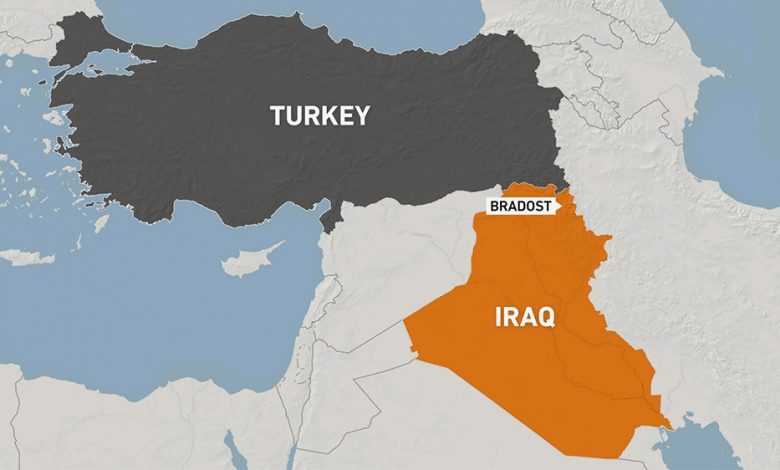 "Turkey is seeking access to all oil resources of Mosul and Kirkuk, and on the other hand, it is trying to cut off the geographical connection between Mosul and [Syria's] Aleppo by going into Sinjar," Haitham al-Khazali said on Saturday.
Al-Khazali added that Turkey is striving to reduce the United States' influence in the Middle East and that's why it is currently present in Libya, Syria, the Mediterranean and northern Iraq.
"All of Turkey's movements are aimed at gaining access to energy resources," he said.
Back in April, Turkish military forces launched operations Pence-Simsek and Pence-Yildirim in northern Iraq's Metina and Avasin-Basyan regions in pursuit of Kurdistan Workers' Party (PKK) militants.
The PKK — designated as a terrorist group by Turkey, the United States and European Union — regularly clash with Turkish forces in the Kurdish-dominated southeast of Turkey attached to northern Iraq.
Early last month, the Iraqi Foreign Ministry summoned Turkish chargé d'affairs in Baghdad to submit a letter of protest over Ankara's violations in the semi-autonomous Kurdistan Region, including the presence of the Turkish defense minister in the area without prior coordination.
The ministry also denounced Turkish Interior Minister Suleyman Soylu's statements about establishing a permanent Turkish military base in northern Iraq.
It came after Soylu said Ankara will establish bases in Iraq's northern border areas "just like we did in Syria" so as to control the area.
On the possibility of Daesh (ISIS) terrorist group's re-emergence in Iraq and in the Kurdistan Region due to Turkey's presence in those areas, al-Khazali said Turkey may play the Daesh card in Iraq if it encounters a military response, "especially because [Turkey] is a logistics gateway for Daesh and has important links to all extremist groups in Syria and Iraq."
The commentator said Baghdad may use its economic leverage in order to counter Turkey's actions, pointing out that Turkey's annual exports to Iraq amount to some $16 billion.
"Iraq can turn to international institutions and the [UN] Security Council to prevent the continuation of [Turkey's] military presence on Iraqi soil," he told Press TV.
According to al-Khazali, Turkey's aggression against Iraq is due to the dependence of the leaders of the Kurdistan Region on Ankara, which has more than 20 official security bases – not to mention the Turkish firms – on Kurdistan's soil
Meanwhile, a top Iraqi lawmaker has recently condemned Turkey's deployment of troops to the Kurdistan Region to fight PKK militants, saying Ankara must end its occupation of Iraq's territories.
"What is happening within the borders of the Kurdistan Region represents a dangerous escalation by the Turkish army and the Kurdistan Workers' Party (PKK)," Chairman of the Security and Defense Committee in the Iraqi Parliament Mohammed Rida al-Haidar said on Monday.
Al-Haidar also categorically denied the existence of any agreement between Baghdad and Ankara regarding the ongoing military offensive in the Kurdistan region, saying Turkey should not exploit the current circumstances in Iraq.
Source: Presstv