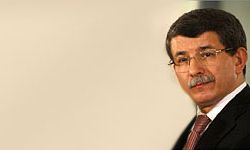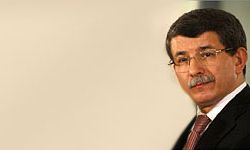 The Turkish government asked Yemen to set up a military base for training Syrian terrorists and rebels, sources close to the Ankara government revealed on Wednesday.
According to a report by Barakish news website, the demand was raised by Turkish Foreign Minister Ahmet Davutoglu during his recent visit to Yemen.
The report quoted an informed political source as saying to al-Share daily that Davutoglu has asked Yemeni officials to set up a training camp for the so-called Free Syrian Army (FSA).
"Sana'a has not yet replied to the Turkish request," said the source who asked to remain anonymous due to the sensitivity of the issue.
The source further revealed that the Turkish foreign minister has also conferred with the Yemeni officials about the purchase of Russian arms for the FSA.
On Monday, Syrian Ambassador to Tehran Hamed al-Hassan said Turkey is hatching new plots against Syria.
"Turkey is trying to reconstruct the Ottoman Empire in the region," Hassan said at a conference on 'Syrian Developments' held at Tehran's Sharif University of Technology.
"When Turkey's Justice and Development Party won the Turkish parliamentary elections, Turkish Prime Minister Recep Tayyip Erdogan presented his party's victory to the people of Syria, Egypt, Morocco, Central Asia, and the Balkans which were once parts of the Ottoman Empire," he noted.
Hassan said that Turkey has hatched and implemented plots in Syria despite the two countries' previously good relations for the sake of the same goal.
"Turkey has embarked on hatching plots against Syria, while we (Syria and Turkey) had good relations in the past. Ankara and Damascus had signed cooperation agreements and planned to cancel visa formalities (for each other's citizens). The volume of trade transactions between Turkey and Syria amounted to billions of dollars, but that country (Turkey) hatches plots against Syria," he said, indicating that the seemingly contradictory decisions and actions of Ankara are in fact the result of the same aspirations of Turkey, i.e. reviving the ancient Ottoman empire.
Syria has been experiencing unrest since March 2011 with organized attacks by well-armed gangs against Syrian police forces and border guards being reported across the country.
Hundreds of people, including members of the security forces, have been killed, when some protest rallies turned into armed clashes. The government blames outlaws, saboteurs, and armed terrorist groups for the deaths, stressing that the unrest is being orchestrated from abroad.
Turkey along with the US, Saudi Arabia and Qatar have been supporting terrorists and rebel groups in Syria and have practically brought a UN peace initiative into failure to bring President Assad's government into collapse.