Iraq
Middle East
Turkey Sends 4 Trucks of Arms to Terrorists in Idlib, Aleppo: Source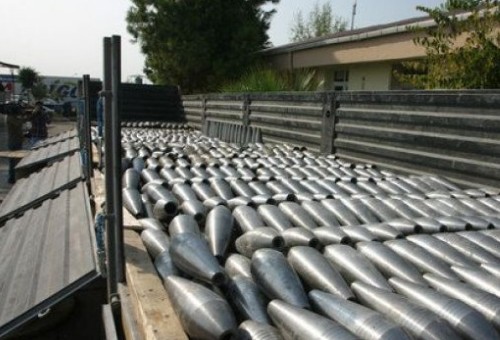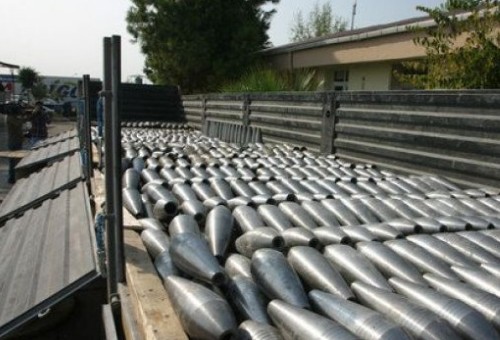 A prominent analyst disclosed on Sunday that Turkey has sent 4 truckloads of weapons and ammunition to the terrorist groups in Idlib to be supplied to those militant groups fighting the Syrian army in Aleppo.
"I have received information from the dissident media in Turkey, mostly internet websites, that 4 trucks full of arms supplies have entered Syria's Idlib province from Turkey to be sent to the terrorists in Aleppo," Sarkis Qasarjian said on Sunday.
The Turkish Army has supplied a large volume of arms and ammunition to Jeish al-Fatah terrorist coalition to use them in their Great Epic Operation to lift army's siege on militants in Eastern part of Aleppo city.
Hawar news quoted the sources as saying last week that the Turkish army opened a new border crossing in Northern Idlib to send fresh forces, army and munitions to the Ankara-backed terrorist groups.
The sources added that the Turkish army established the new border crossing near the village of Aqayrabat in Dana region in order to back up transfer of supplies through the Atmeh border crossing.
The Turkish army dispatched at least 20 tanks and ammunition trucks to Idlib via this border crossing.
The Turkish military forces sent these cargos of arms and ammunition simultaneous with preparation of Jeish al-Fatah terrorist to storm government positions in Aleppo.
In the meantime, four buses transferred tens of militants to Idlib via Atmeh border crossing last week. Fresh forces were dispatched to Aleppo battlefields.
Senior member of the Syrian Democratic Council Rizan Hado disclosed on Thursday that a Turkish helicopter landed near a check point at the bordering village of Atmeh in the Northern province of Idlib.
"The helicopter was carrying a number of Turkish officers and several boxes whose contents are not known, but sources said that they were full of advanced weapons which were unloaded," Hado said.
Also, Kurdish sources reported that the Turkish army fighter jets are flew over the villages near al-Qahtaniyeh town in the Northeastern parts of Hasaka and are firing flares over the entire region.
This is while the Turkish army forces on board military vehicles have been deployed at Syria-Turkey bordering areas.
Reports said late last month that Ankara has sent several trucks of ammunition to the Fatah al-Sham (formerly known as al-Nusra) Front and Ahrar al-Sham terrorists stationed at a base near Atme border region in the Northern province of Idlib.
According to al-Ahd news website, the Turkish army sent 20 trucks loaded with ammunition for the terrorist groups in Northern Syria in October.
The trucks entered Atme on October 23 through Bukulmez region which borders Deir Balut village in the Northwestern parts of Aleppo, al-Ahd reported two days later.
Relevant reports said in October that the terrorists of Fatah al-Sham Front had acknowledged that they recently received military training in camps in Turkish territories.
Syrian soldiers and popular in an ambush operation in Sheikh Saeed districts in the Southern part of Aleppo city captured a number of Fatah al-Sham terrorists recently.
The army said that the captured terrorists confessed that they had received advanced military training in a camp in Turkey.
Reports said in June that over 160 members of Fatah al-Sham terrorist group crossed the Turkish borders to join their comrades in Aleppo.
According to the Russian Center for Syrian reconciliation, at least 160 Fatah al-Sham Front militants crossed the border with Turkey in the North of Idlib province in June.
They were heading towards Aleppo to reinforce Takfiri terrorists fighting in the region, the Center added.
Since June, over 4,000 terrorists from various groups, including Fatah Al-Sham, have crossed the Turkish border into Syria, specially to help the militants entrapped in Aleppo.