Middle East
Turkey
Turkey sentences exiled journalist to 27 years in jail for espionage, terror charges
A Turkish court has sentenced the former editor-in-chief of the opposition daily Cumhuriyet to more than 27 years in prison on charges of supporting terrorism and engaging in military or political espionage.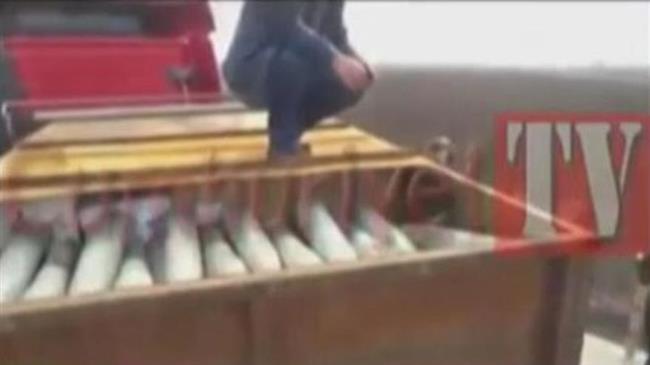 Judges at Istanbul's Caglayan courthouse on Wednesday sentenced prominent journalist Can Dundar, living in exile in Germany, to 18 years and nine months for obtaining state secrets for the purpose of political or military espionage.
The court also sentenced him to an additional eight years and nine months for supporting an armed terrorist organization without being a member. He was tried in absentia.
Dundar's lawyers had earlier slammed the charges as politically motivated, and said they would not attend the final hearing.
"We do not want to be part of a practice to legitimize a previously decided, political verdict," the lawyers said in a written statement on Tuesday ahead of the hearing
The court had delayed the verdict earlier this month after Dundar's lawyers appealed for the judges to be replaced to ensure a fair trial. The court turned down the request, though.
Back in May 2015, Cumhuriyet posted on its website footage showing Turkish security forces in early 2014, intercepting a convoy of trucks carrying arms for Takfiri militants in Syria.
The paper said the trucks were carrying some 1,000 mortar shells, hundreds of grenade launchers and more than 80,000 rounds of ammunition for light and heavy weapons.
Ankara denied the allegation and claimed that the trucks had been carrying humanitarian aid to Syria. However, a lawmaker from the opposition Republican People's Party, Enis Berberoglu, defended the video, saying it was genuine.
The leaked footage triggered a huge controversy in Turkey, with many bashing the government for explicitly supporting terrorism in neighboring Syria.
Dundar and Cumhuriyet's Ankara bureau chief Erdem Gul were among other defendants put on trial for the news report.
Dundar fled to Germany in June 2016, and stepped down from his position in August that year.
An arrest warrant in absentia was issued in Turkey for Dundar on October 31, 2016.
On October 9, 2019, Turkey launched a cross-border invasion of northeastern Syria in an attempt to push Kurdish militants affiliated with the so-called People's Protection Units — which Ankara views as a terror outfit — away from its borders.
Two weeks later, Russia and Turkey, signed a memorandum of understanding that forced YPG militants to withdraw from the Turkish-controlled "safe zone" in northeastern Syria, after which Ankara and Moscow began joint patrols around the area.
Syria views the Turkish military presence as an attack on its sovereignty, and has called on Ankara to withdraw its forces.